Is there a sport out there that you've always thought would be fun to try but you've never got around to?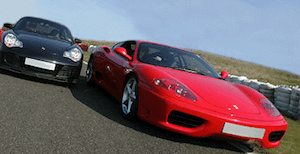 If so – there's a way you may be able to try it out with a qualified instructor a little more cheaply than you thought. Here's how: we're all familiar, these days, with experiential gift ideas. But the industry has grown so popular that suppliers are having to compete harder than ever for our business, and this spells opportunity if you want to try out a new sport. That's because the retailers of experience gifts often buy ahead in bulk, just like any other retailer in any other industry, in an attempt to try and outdo their competitors.
And just as in any other industry, they sometimes get their best forward estimates wrong and have to sell off these experiences at a discounted rate. And if you search the bargains hard enough, you may just find the ideal sport you've always been meaning to try. Alternatively, you can use them as ideal birthday ideas for your partner, family, friends or other relatives. Better yet – you can choose a sport that two or more people can do together – and you may be able to do all this far more cheaply than you imagined.
What's more – searching the bargains often gives us ideas we may never have considered before.
So, for example, if you've always wanted to have a go at real sword fencing with an expert instructor, or trying to become a jump jockey for a day – or working on a ranch, bungee jumping, clay pigeon shooting or many different types of race car driving, you'll find them.
You can also spend the day with an expert tennis coach, or a squash coach, or an ace golf tutor or ice skater. The truth is that whatever the sport you've always wanted to try is very probably out there and available as an activity gift – whilst any sport you're already pretty good at can probably be polished up with some expert help.
You just need to find it – and it's probably a lot easier than you imagine – and you might just get lucky and get it on a special offer too.
The editorial unit