How online gaming has an effect on British culture
Tech & Sport
British video-gaming culture really began with the introduction of home-gaming consoles and arcade video games in the 70s and 80s. Gaming was originally considered in a predominantly negative light; gamers were considered reclusive individuals who lacked the necessary skills to make it in the real world, so they stayed at home with their computers and lost themselves in fantasy realms.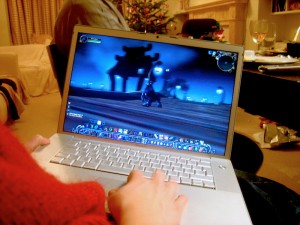 The advent of online gaming changed everything. In recent decades, gaming has not only entered the mainstream, but it has also begun to shape modern culture all around the world. British popular culture has seen a massive explosion of "geek chic", with a proliferation of gaming devices at the top of every Christmas list. Game and comic conventions have popped up in every city, game-related merchandise is sold in high-street stores, and game-inspired blockbusters are regularly released at the cinema. Even the British staple, Bingo, has been given a new lease of life. With websites like www.32redbingo.com and big Bingo-only brands like bgo making this and other casino games available to play at the touch of a button, everyone from the owner of the local chippy to a London black-cab driver can chance their luck on a roll of the dice as they fry a cod or wait for their next fare.
Brain games
Controversy exists over the value and availability of online games, particularly on social media websites. Both children and adults spend time playing these games; time that many commentators believe could be put to more productive use. Proponents of online gaming refute this argument with the help of statistics that show gaming develops areas of the brain related to visual-spatial reasoning, logic, and learning. Not only do we now have a way to fill our time on long tedious journeys, but the gaming we engage in may be extremely beneficial from a neurological perspective.
The professionals
Gaming can be as good for the wallet as for the brain. Video gaming is a rapidly growing profession with huge cash prizes offered to the winners of international tournaments. Team Newbee, five young men from China, recently scooped more than five million dollars when they won the world championship for the game Dota 2. Skilful poker players no longer have to travel to Vegas or spend the night in a smoky casino to practice their art. More and more people are finding that they can earn a substantial income from playing online casino games, such as those featured on £2Red, Sky Vegas etc. Whether you play to a professional standard or just for fun, the lucrative aspect of online gaming should not be dismissed.
Bringing us all closer together
In modern British society, gaming connects us all in more ways than we might realise. The growing popularity of online gaming leads to the continual development of societies within societies, with games crossing cultural, technological and media boundaries. Massive multiplayer online role-playing games (MMORPGs), such as Blizzard's World of Warcraft, and social networking games such as Farmville, bring people together from all over the world to collaborate and communicate in a way never before possible. Beyond this, games connect more and more people, just within British society. TV and films inspired by games open up this world to non-gamers. Pokémon spawned a film, TV show, musical, card game, website and branded merchandise, opening up the franchise in a way everyone can enjoy. This cross-platform connection works the other way too; www.32RedBingo.com, for instance, have signed an exclusive contract with ITV allowing them to create a slot game based on I'm a Celebrity… Get Me Out of Here! The game uses the theme tune and graphics from the show – and even gives players the chance to win an all-expenses paid trip to Australia (though they won't be asked to eat any bugs).
Gaming continues to shape our culture as it grows in popularity. As a hobby and a profession, online gaming is becoming increasingly more common. Lucrative as well as fun, more and more people find themselves winning money in an online tournament or hitting the jackpot on sites like 32RedBingo. Why not log on and give it a go – it might just change your life.
The editorial unit