Tech, Games & Sport
Bingo… a different kind of game, and one that's great for everyone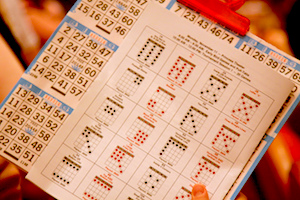 Well, although we wouldn't recommend gambling as a way to escape either debt or work, there's a lot of fun to be had with bingo, and you don't have to move away from a frugal way of living in order to enjoy it.
Unlike poker or other serious gambling games, you don't have to produce a huge sum of money for the pot at the get-go. Not only that, your chances of winning something are pretty good, although the biggest wins are few and far between, whatever you may have read in the media.
What are the odds?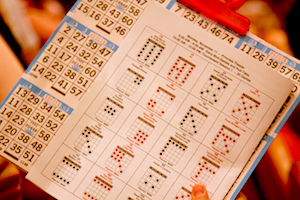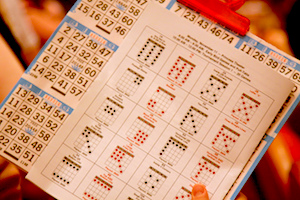 The most important thing you have to remember about your odds of winning at bingo is that you are more likely to win something if fewer people are playing. The odds are way better.
In other words the odds of winning are directly and inversely proportionate to the number of people playing. The more people, the less chance you have.
If that sounds a little glum, don't worry your head about it. The best big wins take place in crowded bingo halls or online games (where the number of people playing is potentially infinite), like Gala, or Titan Bingo.
See, the amount you can win is directly proportionate to the number of people playing. See how this works? It might be harder to win, but it'll be worth it when it comes.
The way we see it, you have to be in it to win it. If you feel like playing a spot of bingo on a Saturday night, go ahead and play! It's the playing that counts, right?!
What's the state of play?
Bingo is beautifully simple. That's one of the reasons it's been so popular for so long.
As a player, you'll be given a card that has a grid printed with a combo of numbers.
The pattern to be played will be agreed, and from there you start the play!
The bingo caller grabs a random ball from the hopper – they're numbered and they randomly fly about, similar to the machine used for the Lotto – and calls out the number.
You (and all the players in the room) find the number on your card and mark it (if you have it). The bingo caller will put the ball on one side so that it isn't accidentally chosen again.
The whole system is repeated until the pattern is achieved.
If this isn't clear enough, this short video may explain things a little better
Where's the skill and strategy in bingo?
There's usually some kind of skill involved in winning any game, and even though bingo is one of the simplest games around, there's still a skill to it.
You have to keep up. Not with the Joneses, but definitely with the bingo caller. If you miss a number, you might be giving up your biggest win ever. Because you have to check all of your cards, beginners might be better off just buying a few in the early days, and working their ways up to buying lots.
Some players have strategies for going through their cards faster; unfortunately, the callers usually have a strategy for going through their numbers as fast as possible. The faster they go, the harder it is to ensure that you win.
The other game that bingo callers play is to use the weird rhyming slang (sometimes called bingo lingo), such as one little duck for the number two and so on.
Put it like this: they aren't going to make it easy for you to win, no matter how easy the game is to pick up.
Some things just aren't true
There are lots of things that people like to say about bingo; whether it's the derisory joke that bingo halls are full of grannies with blue rinses, or the idea that you can somehow beat the system, you're going to find that most of the generalisations and myths are just downright wrong.
More cards means better odds: as I mentioned above, if you buy more cards, it's actually harder to win, especially if you're a newbie. Do yourself a favour, and only buy what you can handle.
It's possible to beat the system: it doesn't matter what game you play, even if you're an odds wizard, you aren't going to be able to beat a system that is based on algorithms and computer maths. You're talking the kinds of codes that even bank robbers would need computers to bust – in fact, you've probably got a better chance of breaking into the vault of the Bank of England than you have of beating the system of online bingo.
Certain patterns get you better winnings: why, oh why, oh why would anyone think this? Everyone in the room gets the same pattern to work to, so believe me when I say that no-one has a better chance of winning based solely on the pattern the caller is playing.
The editorial unit