Feature of the week
<!— One of actual post titles —> Modern weight loss supplements: what works and what doesn't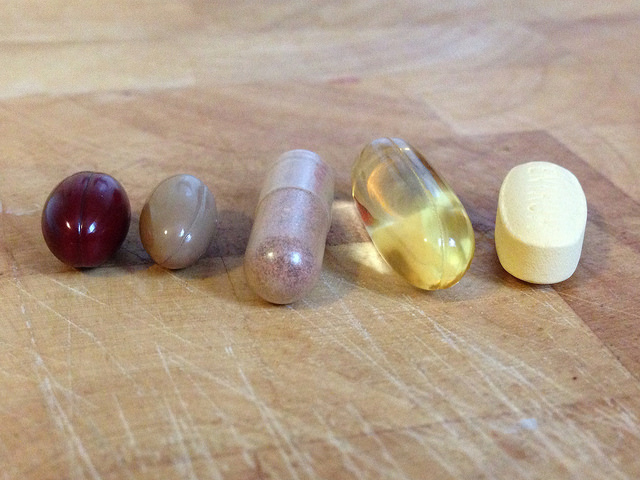 Who doesn't want to look and feel attractive? The modern world is filled with ways to be and remain fit, beautiful, and charming. The exercise in ongoing attractiveness powers the need for weight loss devices, methods, and supplements.
How can a novice weave through the trove of available supplements? What works, and what's better left on the shelf and out of your life?
The celebrity seduction
Golfers envy Tiger Woods, young girls want to be Beyoncé and men envy the muscle tone of Chuck Norris. Brands, searching for ways to relate to the public, pay lovable celebrities big bucks to push a myriad of products.  Some products, never used by the celebrities, hold no merit but make money for manufacturers that successfully dangle showbiz personalities in front of naïve consumers.
Don't be seduced by the admission or presence of superstars. Like a television series or blockbuster movie, the celebrity could be playing a convincing role. Be sure a given supplement offers more value other than an emotional connection to a paid celebrity.
The fact, fad, and farce
Celebrities, isolated studies, and brand-produced copy are enough to create a media craze or Twitter-fuelled fad. For example, soon after a popular television doctor promoted green coffee, Pure Green Coffee began selling its product to an eager public. Likewise, the garcinia cambogia plant was assimilated with health benefits which required "no effort" and "no exercise," which was, of course, followed by a warm reception.  Who wouldn't want positive results without the effort? But is it a fact, a fad, or a farce?
Along with other get-fit-quick schemes, a number of predictions, studies or endorsements may be factually unsound or medically unfounded. Additionally, an "X" factor could be involved regarding one person's success with a new supplement versus another's failure.
Whole food versus pill
A 2012 Forbes article featured ingredients responsible for successful health goals such as weight loss.  The article brought attention to the fact that all of the healthy and helpful ingredients found in supplements are in whole foods and one's attention to a healthy diet would make the pills obsolete. Whey protein, coconut oil, white kidney beans, fibre, and other ingredients derived from nature are often present and combined with foreign ones in a tiny pill. Yet, there are other ways to get the effects of the pill – simply, by eating the actual whole foods!
Before investing in supplements to produce a specific effect, align its ingredients with those found in whole foods, this will save money and is healthier for the body.
Don't judge but research
Advocates of supplements urge consumers to be aware of the sceptical outlook of the public and irony regarding harmful effects of prescription medication. One advocate points to the fact that prescription medicine kills over 100,000 per year while vitamins have never caused death. Of course, what constitutes "vitamins" is debatable, yet the need to research before making a judgement about a supplement is clear.
It's a supplement
By definition, a supplement is something ancillary or extra. When it comes to weight loss, exercising and dieting are the primary methods of attaining one's goal, not through pills and supplements. Interestingly, some trainers substitute sugar pills for supplements, inspiring confidence in their clients who are shocked to find results were not derived from pills but hard work, exercise, and diet. Regardless of chosen supplement, make it an ancillary and not primary method of sought success.
Don't be shy
It's human to be shy about one's lack of knowledge on a topic, but one should feel more foolish for making decisions that have an influence on health. Don't be hesitant to visit online forums, ask primary doctors, and quiz in-store employees about alternative methods of weight loss and individual products. In addition to buying from those with a proven record and FDA (Food and Drug Administration) seal, conduct further research on manufacturers and products.
Tailored supplement fit
Some supplements produce sought results for some while lacking to perform for others leaving consumers bewildered. Similarly, some bodies react better to particular exercises due to a person's muscle mass, anatomy, and level of endurance. There is no "one-pill-fits-all" solution or miracle supplement. However, there are a number of offered solutions, and you may have to research, discuss, and try a number of them to find the right one for you.
The editorial unit
Photo: Health Gauge