Feature of the week
<!— One of actual post titles —> The real dangers of passive smoking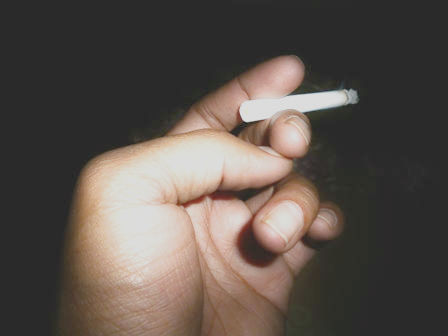 Breathing in second-hand smoke can lead to serious health problems, increasing the risk of developing lung cancer by up to a quarter. Passive smoking is particularly harmful to young children, pregnant women and unborn babies. Since July 2007 smoking in a public place such as a bar or restaurant has been made illegal with the aim to reduce the effects and dangers of passive smoking as it has been known to cause irritation to the eyes, throat, lungs and nose.
According to Cancer Research UK, "second-hand smoke kills over 12,000 people in the UK" every year which is why it is advised to be aware of the dangers associated with passive smoking.
Smoke lingers
Smoke tends to stay in the air for up to 2.5 hours. Opening a window will help slightly but the smoke will remain present in the room despite having a window or door open. Not being able to smell or see the smoke from a put-out cigarette does not necessarily mean that the smoke has gone. To avoid the presence of smoke and harmful chemicals lingering in the air, vaping is an alternative. These are a lot safer than regular cigarettes because they don't have any smoke which means the risks of passive smoking from an e-cigarette are literally non-existent.
Chemicals found in smoke
The NHS states that there are over 4,000 chemicals in second-hand smoke and many of these harsh irritants and toxins are known to cause cancer. There are two different types of smoke, sidestream and mainstream. Sidestream smoke derives from the burning tip of a cigarette whilst mainstream smoke is inhaled through the mouth from the end of a cigarette. Both are toxic to some extent, but sidestream smoke contains three times as much carbon monoxide, making it far more harmful. Better Health states that just "30 minutes of exposure to second-hand smoke can affect how your blood vessels regulate blood flow," emphasising just how serious the dangers of passive smoking can be.
Children and passive smoking
Children seem to be the worst affected when it comes to passive smoking. Younger children, in particular, are more likely to develop various health problems such as asthma, bronchitis, pneumonia, meningitis, middle ear infection, colds and coughs. Breathing in second-hand smoke is also believed to increase the risk of cot death, one of the more serious dangers associated with passive smoking.
Pregnant women are also in danger of developing severe health problems due to second-hand smoke. The smoke can not only damage the mother's health but that of her unborn child. The chances of having complications at birth is dramatically increased and these risks are heightened further if a mother smokes herself during her pregnancy. Possible implications include miscarriage, premature birth, stillbirth and SUDI (Sudden Unexpected Deaths in Infants). If this isn't enough to convince you of the extreme dangers of passive smoking, it also increases the risk of heart disease, strokes and heart attacks in adults.
The editorial unit
Photo: Iqbal Osman