Tech, Games & Sport
Online gaming: actually beneficial to our health?
The tirade on whether computer games are a help or hindrance to the youth of society is a seemingly endless journey with no end in sight.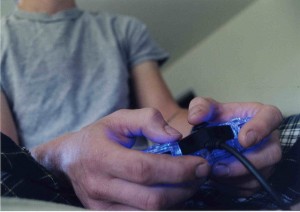 However, a swing in a positive direction seems to be taking place in recent years. In a study from The Guardian last year, it was found that from 4,000 UK residents interviewed, women make up 52 per cent of gamers, while 27 per cent of those quizzed were over 40 years of age. In fact, 69 per cent of the entire British population are reported to be gamers.
One person who is a strong advocate of the idea that gaming can be advantageous to young minds is James Paul Gee, professor of literacy studies at Arizona State university.
Gee published a book titled What Video Games Have to Teach Us about Learning and Literacy, which discusses themes such as developing a sense of identity, role models, problem solving and following commands.
In the past Gee has spoken thoroughly with Student Science about how computer games can improve a variety of skills and when harnessed correctly, be favourable to learning – especially for those with attention difficulties.
"Kids diagnosed with ADHD because they can't pay attention will play games for nine straight hours on the computer," Gee says. "A computer game focuses attention in a way that school doesn't."
Along with popular titles such as The Room and Myst, problem solving games can be found in abundance these days, with online strategy games becoming easier than ever to access, such as the free titles available on Browsergamez for example.
Even one of the most controversially violent games of recent years, Grand Theft Auto, is seen by Gee to have positive effects on decision making and morality. "The game offers you a palette of choices. Players must confront moral dilemmas, develop social relationships and solve challenging problems that might apply to real life," he argues. "How compelling would a game be if you only had good choices?"
Well then, game on!
The editorial unit
Photo: RebeccaPollard