Feature of the week
<!— One of actual post titles —> Property guardianship: How will Channel 4's new sitcom Crashing represent the burning issue?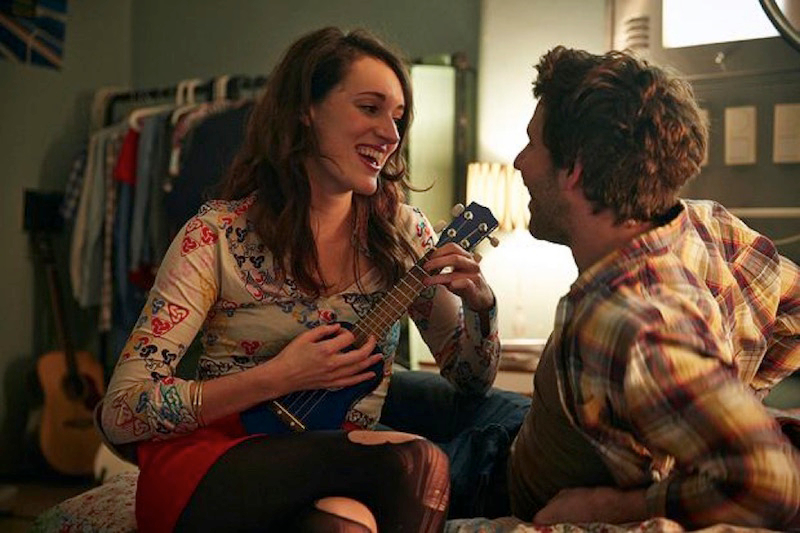 Channel 4's new sitcom Crashing airs on Monday at 10pm. Written by the British playwright Phoebe Mary Waller-Bridge, the show will follow a number of young adults living as property guardians in London.
The premise of twentysomethings stumbling through life's various obstacles in a big city is a tried and tested formula. But through depicting the characters as part of the modern trend of alternative accommodation with property guardianship, Crashing promises to be different and certainly more topical.
With many property guardians reporting high prices for terrible living conditions and limited rights, it will be interesting to see how the show reflects the lifestyle. Will it portray the real issues or simply render it as a quirky way of living?
As previously seen on screen Living the Dream
Channel 4 has previously tackled the subject of property guardianship in a short film from a series "exploring what home means to us in all its unique and unusual forms".
Titled Living the Dream, the five-minute documentary opens with shots of a spacious ten-bedroom apartment in Covent Garden that costs its inhabitants £100 a week. For the remainder of the film, the licence holders of the property (property guardians are not tenants) discuss how they enjoy the bohemian living arrangements in amazing and exciting spaces around London. Though they admit there are drawbacks – such as cleaning, sharing with large numbers of people and a two-week notice for packing up – the tone is distinctly cheerful.
This positive view is espoused by property guardian companies like Live-in Guardians who claim to "work closely with property managers to provide-short term, affordable living to key workers, young professionals and mature/ postgraduate students". They also advertise the fact that live-in guardians can live at the fraction of the cost of property rental.
However, for others such as Oaksure Property Protection, it is apparent that the role of the property guardian is seen as a demanding one: their guardians hold a licence to occupy for the strict purpose of security. They also pay for their guardians' Security Industry Authority (SIA) training and qualifications, meaning it is not a position to be entered into lightly.
Property guardians in the media
Early last year, the Guardian ran a story on whether property guardians could be a solution to the UK's housing crisis. The article referenced how soaring rents and profit-driven redevelopments have made the capital an inhospitable place for young professionals seeking their own property.
Given the situation, it's clear to see why property guardianship seemed attractive. As an alternative to renting, becoming a property guardian could open doors to a variety of affordable accommodation in desirable locations all over the city.
Since March 2015 property guardianship has massively grown in popularity. However, recent news suggests that the dream of low-cost fees for palatial accommodation has soured. While vacant property security companies "maximise profits and gain competitive advantages wherever possible", guardians are looking at higher prices, negligible rights and poor living conditions. For example, the property guardian Charlie Hope was given a sudden 24-hour eviction notice while living in a disused council building that had stained carpets, broken furniture and lights, and a windowless room for washing.
So far, all we can glean from the short trailer for Crashing is that the guardians are "not allowed to have parties, cook meals, have sex, or smoke". Despite this, the trailer shows several scenes that fly in the face of such rules.
As Charlie Hope has said:"I've just been staying at friends' places, trying to find somewhere not too expensive. London's pretty difficult right now." Whether or not the show will provide any meaningful insight into the difficulty of being a modern property guardian in London remains to be seen.
The editorial unit