Feature of the week
<!— One of actual post titles —> Clipping your horse this winter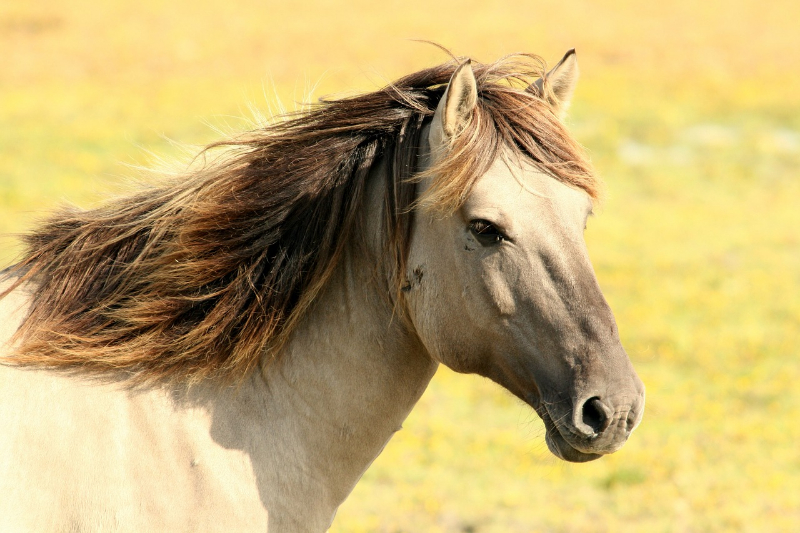 Once you start to feel an autumnal chill in the air you'll probably also notice that your horse or pony is starting to look a little less sleek and shiny as his winter coat starts to come through. Evolution has not quite caught up with the reality that domestic horses and ponies tend not to live out on wild moorlands or mountainsides these days, so the winter coat, designed to protect wild horses from the wildest of inclement winter weather is still a slightly irksome, if endearing, fact of equestrian life.
Once he begins to resemble a hairy Thelwell pony, it's time to think about horse clipping, as he'll sweat up and feel extremely uncomfortable in his hirsute state if you do anything more than the lightest of light hacking. This can also have an adverse effect on his condition. Clipping offers many benefits for the domestic, competition or working horse, not just the avoidance of overheating and sweating. It will also allow him to dry off efficiently after work or exercise; keep him comfortable during fast or demanding work, avoids heavy sweating and thus maintains condition; keeps him easier to groom and therefore observe skin and condition and keeps him looking smart – perhaps for the indoor show season or drag hunting. There are several different clips and which one is right for your horse will depend very much upon the level of work he's in, his type and whether you intend to show, compete or hunt:
Belly clip (or belly and neck clip)
The pony is clipped from under his belly, up between his forelegs and up the underside of his neck to his lower jaw. This is a simple clip, suitable for a child's pony or happy hacker – by only taking a little off, he's still well protected but won't get too hot in light work.
Trace clip (or Chaser Clip)
A trace clip can be high or low and is similar, although higher, to the belly clip. A higher trace clip takes the hair from higher on the flanks. Often called a chaser clip (although that traditionally takes the hair off to the ears or even from the head) as it's seen on racing yards and is useful on young horses, or known kickers, as it's fairly quick and simple, staying away from hind legs and quarters. This is a useful clip for horses in lighter work and was originally used on driving horses – named after the harness 'traces'.
Blanket clip
Here, the hair is totally removed from the head, neck and flanks, leaving a blanket (as the name suggests) or exercise sheet-shaped area of hair on the horse's back and quarters. The hair on the legs is also left to offer warmth and protection when turned out.
Hunter clip
The Hunter clips takes most of the hair, leaving just a saddle-shaped patch and the legs unclipped. The saddle-shaped patch is intended to prevent a rubbed or rain-scalded back while the hair on the legs protects against mud, thorns and even cracked heels. It can, however, be trimmed regularly to keep it smart. This clip is suitable for a horse in regular or heavier work, even competition and needs to be regularly maintained. A hunter clipped horse will require rugging throughout the winter.
Full clip
Usually seen on competition horses, this will necessitate dedicated stable management and rugging at all times.
Now you know what to do, all you need is your horse clippers, an eye for a line and a large dose of patience. Or the phone number of someone who has all those things!
The editorial unit