Feature of the week
<!— One of actual post titles —> So you want to move to Barcelona?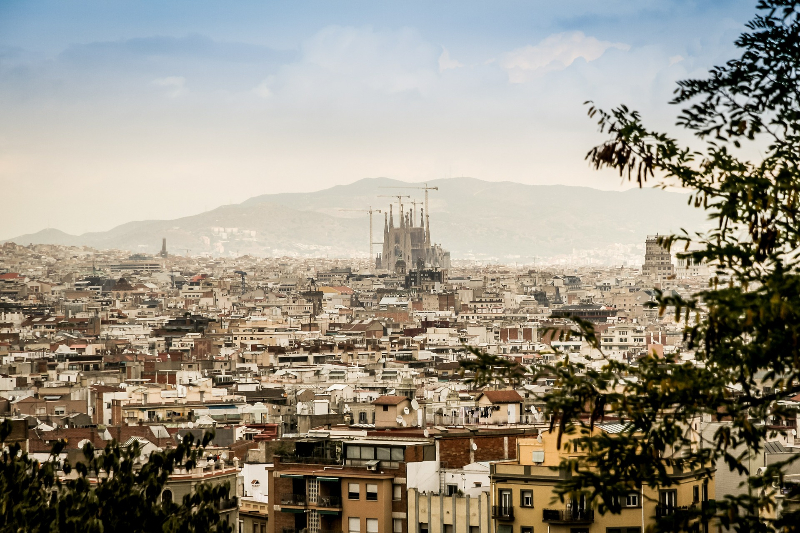 So the relentlessly depressing Great British Climate has finally gotten to you, and you're on the cusp of making the move to sunnier climes. If Barcelona is your choice, well, you couldn't have picked a better destination. With a bustling arts scene, awe-inspiring architecture, raucous nightlife and a handful of pristine beaches right on its doorstep, there's a reason Barcelona is one of the most popular spots for ex-pats from all over the globe.
But before you wrap up all of your worldly possessions in a knapsack, sling it over your shoulder and set off towards the sun, there are a few things you should be aware of. Barcelona is a fantastic city to work and live in, but it can be made all the better if you do your homework beforehand. Here are a handful of handy hints to help make the transition as easy as possible.
Housing
First things first: you'll need somewhere to lay your head and store all of your trinkets. There are a number of websites dedicated to finding flats and houses, such as idealista and yaencontre, as well as loquo. The latter in particular hosts a forum, which is a great place to ask questions, meet other ex-pats and pick up knowledge from those who have been there and done it before you.
Language
Of course, the official language spoken in Barcelona is Catalan, not Spanish. That might seem like a step too far for many, but all locals will speak and understand Spanish without a problem, though English will prove a far greater obstacle. With that in mind, it's a good idea to get the basics of the language under your belt before departing. City Lit offer a range of different courses, including a fast-track programme if you're leaving at short notice.
Banking
Using a British bank card in Barcelona ATMs to conduct all of your transactions will quickly amount to a sizable figure in fees and charges. A short-term solution is to get hold of a credit card that is cheap or free to use abroad, though this is really only a stopgap. If you're serious about relocating, you'll want to set up a Spanish bank account. There are a number of options available; Catalunya Caixa is a popular choice with many, due to the proliferation of bank machines throughout the city.
Dining
Spanish mealtimes are a law unto themselves. Not only do they begin several hours after the time we are accustomed to in the UK, they can also stretch on indefinitely! You can expect not to eat dinner until around 10pm, hence the popularity of tapas. These sharing snacks are normally eaten in the late afternoon or early evening to provide enough sustenance to tide you over until later in the night. You'll soon find they become an integral part of your Barcelona experience.
Nightlife
If you're not finished with dinner until 11pm or later, it's no surprise that the nightlife doesn't kick into full swing until well after midnight. With clubs open until 6am, this can represent something of a challenge to boisterous Brits who normally get the party started far earlier. Pace yourself, play the long game and paint the town red until the sun comes up – that's what the siesta in the afternoon is for.
The editorial unit