Fashion & Lifestyle
Tips & How-tos
<!— One of actual post titles —> How to make the most of your push-ups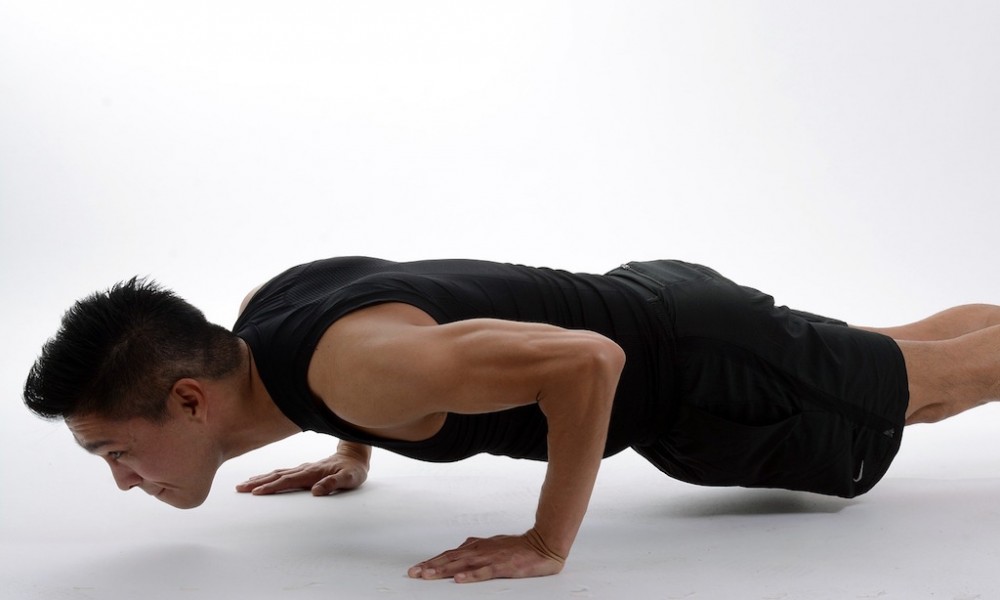 Push-ups, together with sit-ups, are the most basic – and also some of the simplest – exercises to keep yourself fit. There are five tips and tricks to keep in mind when you work out. Follow them and you'll improve your results exponentially.
Avoid the "banana back"
This is rule number for a good push-up, you need to avoid bending your back. A very common and effective tip is to stabilise the spine by bracing your core: basically you tighten your abs as if preparing to take a punch.
Shift your hand position
The position of your hands will influence which muscles are targeted and the level of stress for each one. The standard placement is wider than your shoulders, however, you can enhance the focus on your chest if you widen them, and on your triceps if you keep them closer. The effect will help to build muscle faster.
Align your elbows at 45 degrees
After your back and hands, you need to keep an eye on your elbows. It's important not to keep them wide: elbows should be at a 45-degree angle from your sides, which means that the space between your armpits is minimal. Doing this will avoid rotator cuff problems as well as effectively work your chest muscles.
Change your mental approach
Remember this: when you do push-ups, you are not lifting yourself from the ground, you are pushing the ground away from you. It will help you utilise all of your body's muscles and it will also encourage you to work harder. A strong mental approach makes every exercise more productive.
Help yourself with some proteins
Contrary to what some people think, using a protein supplement is very useful for your body. Drink pre-workout protein shakes more or less 30 minutes before your session and you'll get great results. If you wait too long, then you won't get the same benefits.
The editorial unit