Feature of the week
<!— One of actual post titles —> UK police force trialling a Ford Mustang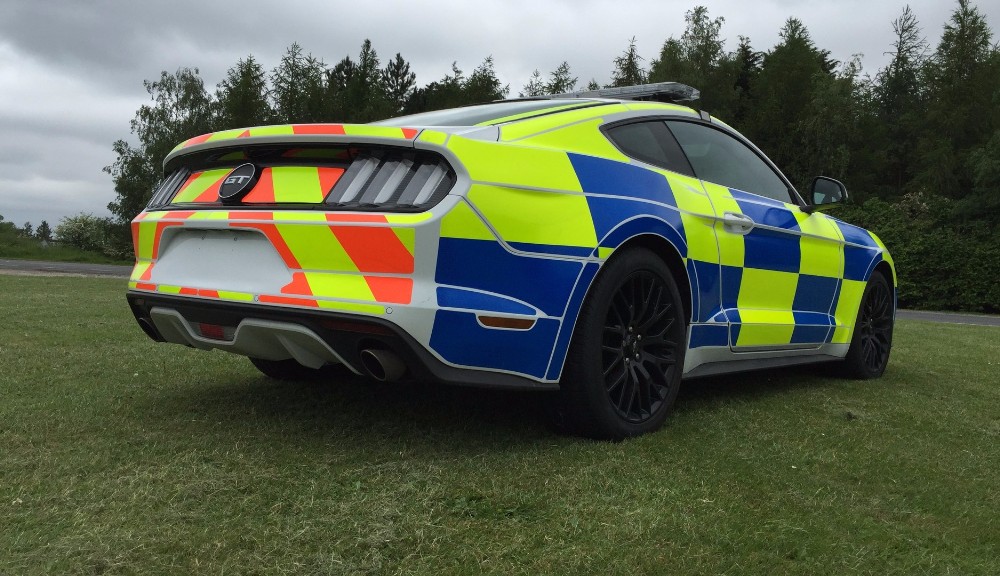 The Italian police force is the coolest in Europe. You can tell this by just taking a look at the sports cars they drive. By comparison, the UK police force is incredibly dull: they drive cars that wouldn't look out of place outside any house in the UK. But all that could be about to change. The UK police force is considering implementing a Ford Mustang as part of its fleet.
Where did the news come from?
The news broke after a member of the public posted a picture of a Ford Mustang in police colours on the back of a transport. The news quickly spread, and the UK force in question admitted that it did exist and that they are trialling the car, although they didn't expand on that.
However, many people are dubious of these claims as this sort of thing has occurred so many times in the past. The Ariel Atom and the Lotus Evora are two other brands of car that have been sprayed in police colours as part of publicity stunts. But this time, it's different … sort of.
What's changed?
To start with, this particular Ford Mustang is a publicity stunt. It has been designed for the 2016 National Association of Police Fleet Managers show. That instantly has people shaking their heads, but what is particularly interesting is the fact that a Ford Mustang is indeed being trialled for use by the UK police.
This news came directly from Ford UK, who said that a Ford Mustang GT was being trialled for use by various forces across the country. And the story gets even better, as apparently some forces are said to be looking at the potential of bringing in a V8 Mustang.
And because there are already a number of Blue Oval vehicles on the books, the infrastructure is already in place for easily servicing these new cars.
So when will we see these cars?
Sadly, it will probably not happen anytime soon. Anyone who has kept up with the news in the UK is well aware that the police force is undergoing major cuts on a nationwide scale – they will be lucky enough to keep their existing fleet. If the V8 Mustang is considered viable, these would likely be shared across multiple forces, and only available in small numbers.
But they would increase the capabilities of the police force. Dale Gillespie from Jennings Ford said: "The Ford V8 Mustang would enable the police to overcome the current challenges of criminals driving faster cars than them. It would reduce the reliance on stretched police helicopter resources."
The chances are there will not be many police V8 Mustangs on the roads anytime soon. Nevertheless, watch this space because this upgrade could be closer than people think.
The editorial unit