Tech, Games & Sport
<!— One of actual post titles —> Audials Tunebite 2017: Even better than before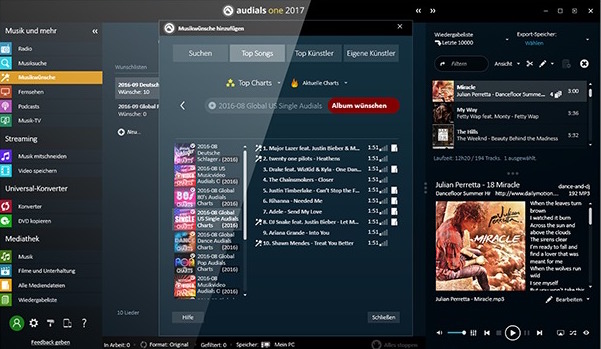 The next generation Audials Tunebite 2017 system from Audial AG is outstanding. The new version of its cutting-edge Audials Windows Software available on Audials.com and the technology provide the most highly developed software in the world for recording from authorised streaming services. The new system offers more ways of listening and recording all the best songs and watching hit series than ever before.
The Audials software family is the most complete when it comes to audio/video recording and streaming: while Audials One 2017 allows users to use the revolutionary software to generate music suggestions based on their favourite songs – evergreens, climbers, and popular versions – with Audials Tunebite 2017 you can record audio streams, video streams, convert audio and video, copy any DVD and enjoy all your media content anywhere. Variety is the spice of life and you definitely won't be bored!
Thanks to the new update, Audials One and Audials Radiotracker include an option to record the 200 songs that have been played most recently on the radio, even if the user has never listened to that radio station in their entire life! You can also listen to your local radio stations, skipping the adverts and the babbling DJs and focusing on the music.
As if that wasn't enough, users can now record any films or series from streaming platforms with the Generation 2017 update of Audials Moviebox, Audials Tunebite Platinum and Audials One. Although of a high standard to begin with, the recorder has been updated and can now record any HD streamed content, regardless of the age of the computer with which it is being streamed. The system is incredibly easy to operate and users can record and save different series in HD and in different episodes.
This new update has also revolutionised how the system records streamed audiobooks. Audials Generation 2017 offers the option of recording in double speed, can convert downloaded audio books and has a unique audio book mode so that you can enjoy them in crystal clear quality. All of this new, updated software is available online at Audials.com and works with Windows 10,8 and 7 and is available as a Windows Store app and an app for Android and iOS. Let your streaming binge begin!
The editorial unit

For further information about Audials Generation 2017 and to download visit here.