Feature of the week
<!— One of actual post titles —> Five clubs for high-rollers in London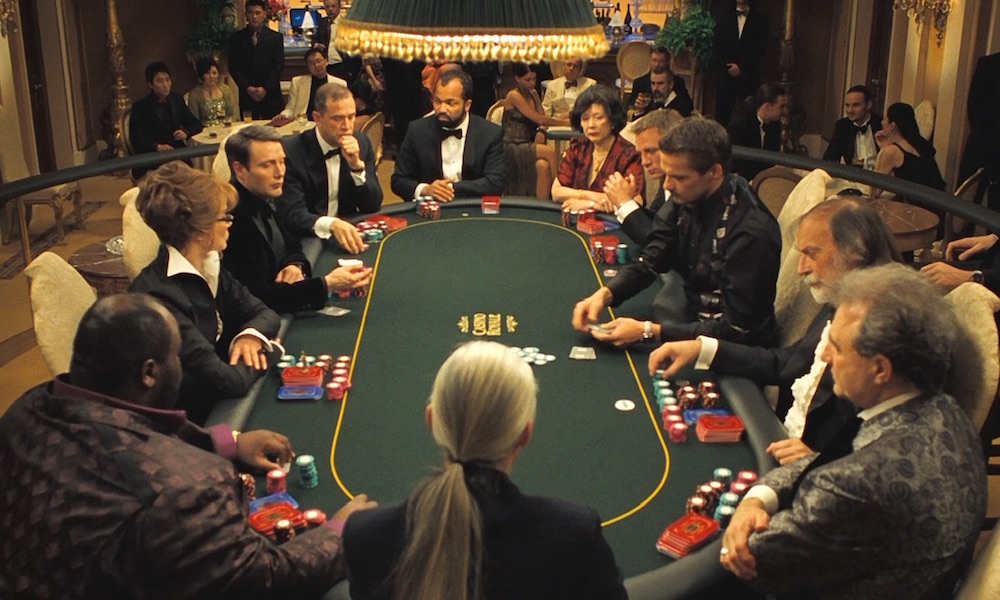 London sports a collection of member-only clubs that offer a wide-range of traditional games to play. From blackjack to Texas hold'em, gamers not only stand a chance to win big, but can do so surrounded by the glitz and glamour at one of London's famous high-roller clubs. If you fancy a luxurious – and a bit risky – evening, check out this selection of five places. Just don't forget to check the dress code before you head out.
Crown Aspinalls
Founded by mogul John Aspinall in the 1960s, the Crown Aspinall features top-notch staff and a refined gaming experience. With a keen awareness of the lifestyles and preferences of its affluent clients, Aspinalls prides itself on offering a distinctly luxurious atmosphere.
The main hall features roulette, poker, baccarat and blackjack, while exclusive private rooms offer a unique and personalised gaming experience that also includes a custom meal.
For a breath of fresh air (or a relaxing cigar), membership includes access to the Crown Aspinalls Terrace, an outside venue complete with Poker tables, a media centre, heaters and a covered lounge.
Hours: 2pm-4am.
Membership: £1000 a year. Must be introduced by another member. Strict approval by management required.
Dress Code: Strict. Tuxedo and evening dress required.
Games: Slot machines, blackjack, roulette, poker, Big Six wheel.
Crockford's
First-class gaming meets fine-dining at Mayfair's opulent William Crockford's. Established in 1828, Crockford's was designed to host nobles, aristocrats and royalty, and was for years considered London's most exclusive club. Sophisticated and modern, Crockford's retains a classic, vintage gaming experience from a bygone era.
Crockford's features high-stake rooms and two VIP lounges for members: the Penthouse Suite and the London Room, which both offer a discrete way to gamble. If you're looking for a little more privacy you can also go to an online casino for high-rollers. This is the perfect option if you're still looking for the luxurious experience without stepping into a tuxedo.
Hours: Open 24 hours.
Membership: £1000. Open door policy to walk-in and play; membership requires approval from Crockfords's membership committee.
Dress Code: Strict. Tuxedos for men, cocktail dresses for women.
Games: Blackjack, baccarat, poker and American roulette.
Les Ambassadeurs
With a view that overlooks Hyde Park, Les Ambassadeurs is a regal club set in a remarkable WWII era mansion. High-rollers will feel right at home in this historic manor, which for decades has catered to kings, celebrities and the world's wealthiest individuals.
Les Ambassadeurs also features a distinct al fresco garden bar and smoking lounge, complete with state of the art media centre and canopied tables for a relaxing outdoor experience. Without a doubt, Les Ambassadeurs is one of the most elite clubs of this kind in the world.
Hours: Open 24 hours.
Membership: £25,000 per year.
Dress Code: Smart. Jacket and tie for men, cocktail and evening dress for women.
Games: Slot machines, dice, blackjack, roulette and electronic roulette, Texas Hold'em.
Ritz Club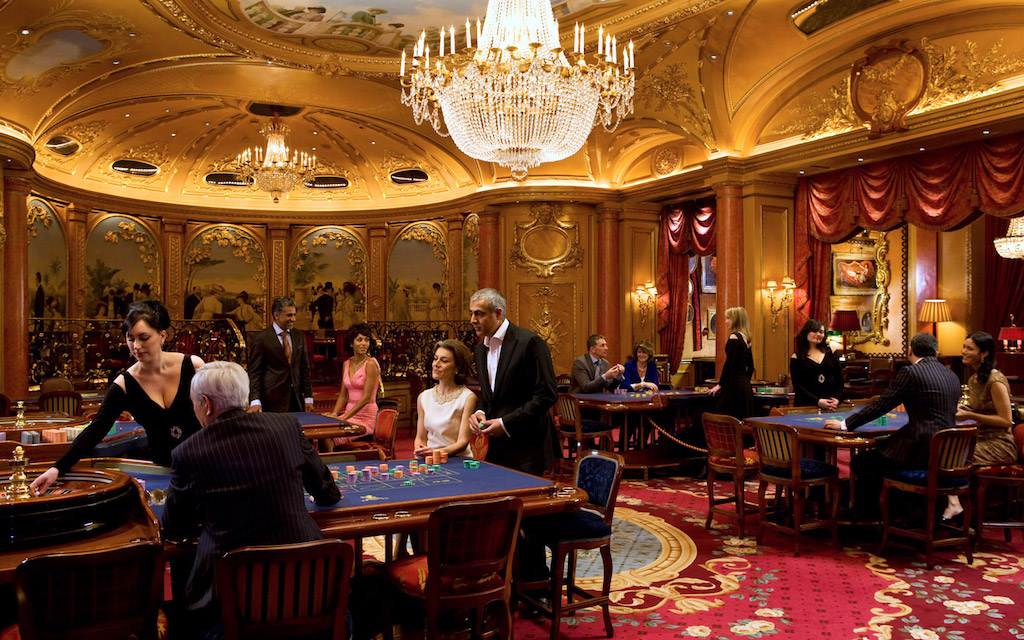 Step into the opulent Amber Room at the Ritz Club, and you'll feel like you've wandered into a scene from James Bond. Not too surprising, as 007 creator Ian Fleming considered the Ritz Club Bond's home away from home.
Situated on 150 Piccadilly Street in the heart of London, the Ritz Club is the "golden standard" around the world. The high-class service, lavish interior and fashionable ambience have made the Ritz brand synonymous with luxury and the finer things in life.
Hours: Open 24 hours.
Membership: £1000 for life membership.
Dress Code: Smart. Suit and tie at all times.
Games: Three-card poker, punto banco, roulette, blackjack
The Clermont Club
The Clermont Club is a haven for high-rollers looking for an intimate, bespoke experience that's tailored specifically for serious and discrete gamers. The original Georgian atmosphere permeates throughout this elegant club, where aristocrats have gone for decades to escape the city and relax in grand fashion.
Established as a gaming hall by John Aspinall in the 1960s, the Clermont Club is rich in secrets and has held a reputation as one of the most discrets clubs of its kind in the world. The lengths at which the staff will go to guarantee a respectful and professional approach to gaming, which has attracted movie stars and politicians seeking the highest level of privacy in London: visit the Clermont Club for a handcrafted experience.
Hours: 1pm-6am.
Membership: Must be introduced or recommended by another member. Strict approval by management required.
Dress Code: Strict. Tuxedos, suits and ties for men, evening and formal gowns for women.
Games: Poker, roulette, blackjack
London's high-roller clubs are thriving. Make sure you don't miss out on the action and try one of them for a lavish night of dining, gaming and drinks. If you play your cards right, you may even come home rich.
The editorial unit