Tech, Games & Sport
<!— One of actual post titles —> A guide to online gaming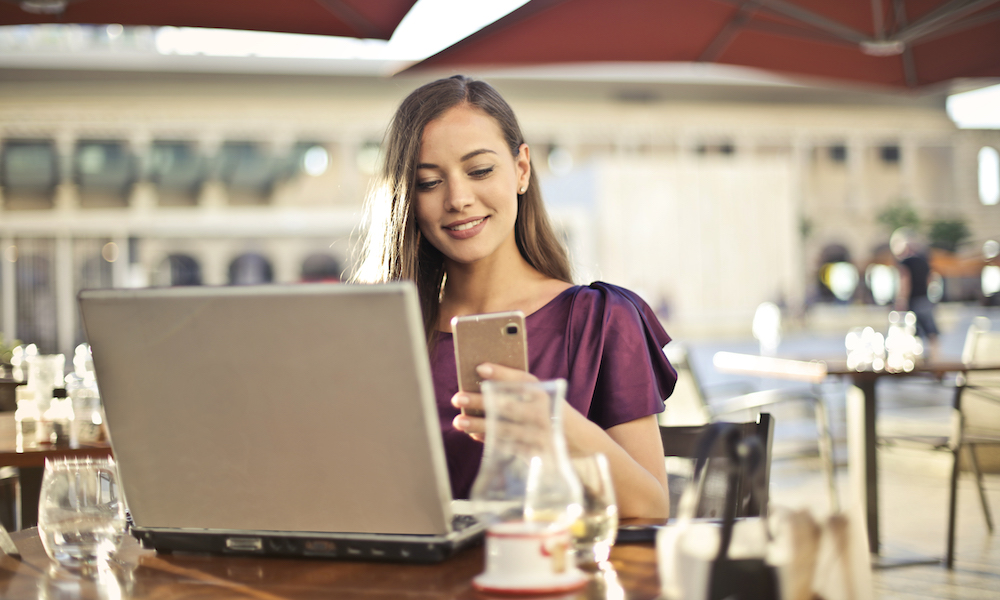 There is no doubt that the bread and butter of every online gaming portals around the globe are slots. Rest, flashing lights and spinning reels, they are packed with state of the art features and symbols with great opportunities for great prizes for a little amount. So, if you want to know everything about this, here's a guide you should read. By the end of it, you will know how to play online, the best sites – how to choose a good one – and many, many more. Additionally, rest assured that some tips and tricks will help you to bag a massive score.
Types of games

One of the reasons why these games are popular is that they come in different categories with the major ones being classic, video slots, jackpot and mobile ones.
Classic
Classic ones are three-reeled with paylines ranging from one to ten and they were the first to appear in brick-and-mortar establishments. They are designed with graphics and sound effects to make them more appealing to the gamers.
Video
The video version is an improvement over the classic but developed with sophisticated technology. They have five reels and multiple paylines, up to 1,024 ways of winning. Of course they do not have real reels, instead, they are equipped with the computerised graphic representation of reels powered by a software. There are bonus features, animations, and soundtracks that are immersive to enhance the gaming experience.
Progressive
The progressive jackpot version can either be classic or video, where players can win substantial amount from playing simple games. With the progressive jackpot, your chances of winning increase as you continue betting and the amount you win is not linked to your wager. Games like Mega Moolah has changed many players' lives from betting as low as two cents per spin.
Mobile
Mobile ones are close cousins to online ones that have been finely tailored for the latest smartphones and tablets in the industry. They come with almost everything you can find, including bonus rounds, symbols and features, just that they are fit on small screens.
How to find a good one

Before you delve into using a particular site, there are some factors to consider, otherwise, you risk losing your money in the hands of rogue sites. Here are few things to do:
Try out few sites
Take your time and test different sites by playing their free games before you start spending real money.
Go for huge welcome or sign-up bonus
Most sites use welcome bonuses to attract many players, choose the one with the highest bonus to enjoy more.
Customer support
The best websites are those with a standby support team. Make sure that there are multiple mediums of communication like live chat, email and telephone number.
Choose a reputable site
The best way to know about the reputation of a specific portal is by reading the players' reviews.
Cross compatibility
The good thing is that these websites are compatible with most handheld devices such as Android, Windows, iPhones and laptops. That, naturally, enables you to play on the go.
How to play

This classic game has revolutionised from the old three-reeled version to modern day multi-reeled and multi-payline interfaces with HD graphics and animations. Irrespective of the website you are using, you will notice that these online games mostly work in the same way. Of course there will be differences in features because they are from different software creators.
Online reel spinning
Once the game has loaded either through a downloadable software or instantly on the web, your screen game will be filled with reels: classic has three, video has five. The aim of the game is to spin them and hit the winning combination before the reel stops.
Study the paytable
This is the first step you ought to do before you spin the wheel. Most paytable can be accessed by clicking on the '"info" section on the interface. The paytable has information about different winning combinations, max and min limits, theoretical return to the player and much more.
Understand size and paylines
Prior to using real money, you must choose the amount you want to stake using the arrows on the screen and the number of paylines to bet on. In most games, you will find them offering a minimum coin size of $0.01 to a maximum of $50. Once all is set, hit the spin button to set the reels in motion. In some games, you will get a chance to double up your wins.
Symbols
Most games are designed with between ten to 12 different symbols ranging from fruits, superheroes, myth characters, decker cards, and etc. There are a couple of noticeable symbols you will come across in almost all games.
Wilds
This one can substitute all symbols to form a winning combination in the game except the scatters.
Scatters
If you hit three or more scatters anywhere on the reels will activate a special bonus feature.
Multipliers
They allow to double, triple or quadruple your winning to enable you to win more from a single spin.
Bonus round
Most bonus rounds are offered to inform of free spins and it's a great chance to maximise your winning chances.
Advanced tips
The biggest difference between online and real games is that you can apply some winning tips in the latter. Playing online is not all about clicking on the buttons aimlessly. Here are some of the tips that have proven results although not 100%.
Play with the maximum bets
Do not chase your losses
Set game limits and play responsibly
Be mindful of the theoretical return to player
Always switch your wager from low to high
Watch out when choosing the progressive version of the game
The editorial unit