Feature of the week
<!— One of actual post titles —> Fashion meets gaming with Sophia "Djarii" White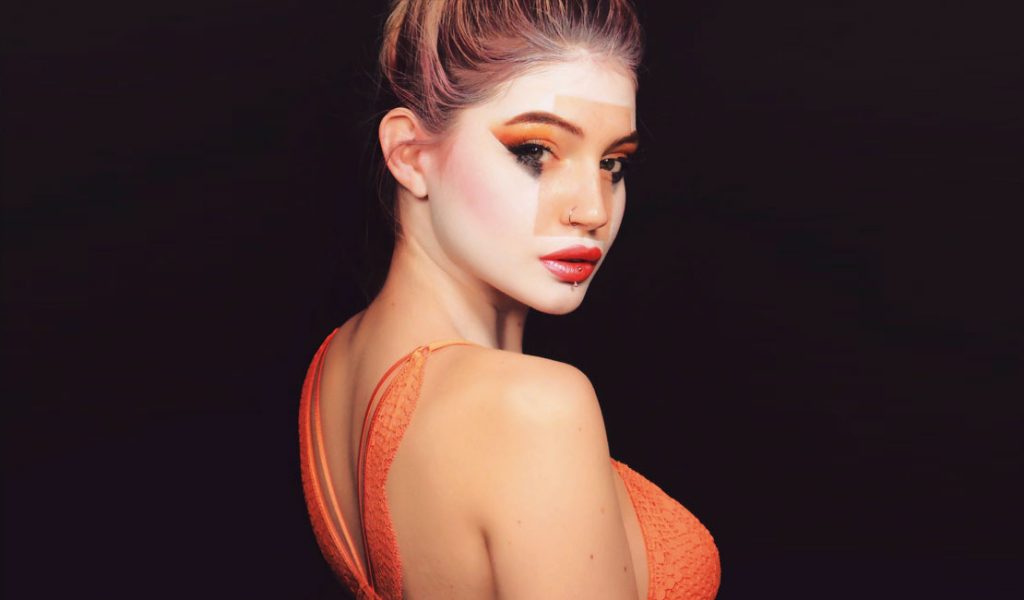 Meet Sophia White, better known as Djarii. This 23-year-old got her start streaming on Twitch four years ago, where she still livestreams plenty of different games, such as World of Warcraft, Minecraft, and Unibet Poker (read more about Unibet here). On her Twitch channel, Sophia often posts streaming clip compilations – sometimes even in elaborate cosplay bodypaint or, as it's open described, cospaint.
Djarii is the UK's best known female Twitch streamer and has amassed over 272k followers on her channel, 61k Instagram followers, 53k Twitter followers and 34k followers on YouTube. She is now making waves as a model, host, panel presenter (at events like BlizzCon), and as a sponsored poker ambassador, attending plenty of events around the world in places such as Bucharest, Las Vegas and most recently in Malta.
Sophia joined team Unibet back in August of 2017, explaining on Twitter at the time "Because Poker is fun, and people seem to forget that sometimes. 🙂 You don't have to be the best to love something!" As someone who loves all forms of gaming it's not hard to see why this collab was a natural progression for the rising star.
Sophia White's rise to Twitch streaming fame
Sophia had been playing World of Warcraft, better known as WoW, since the age of 13 or 14 and started out streaming with friends for fun for 5-10 hours a day. After a few months she got partnered on Twitch and realised that she'd be able to make it her full time job.
Djarii joined Team Method on the 28th of June 2015. Not long after she started dating Scott, better known as Sco, also a popular Twitch streamer. At the time it was a bit of a scandal, as Scott had previously been dating another Method alumni, Stina, for some time.
The Method brand itself was founded in 2005 by Scott under the Method World of Warcraft guild, one of the world's best WoW teams. Scott had already been playing the game for 10 years before he started streaming; Twitch was a natural progression as others were keen to see how the world's best players gamed.
It's a passion for gaming that borders on addiction that has lead the pair to make it their full-time jobs, as well as opening doors to other opportunities, such as Sophia's ambassadorship. Scott also joins Sophia for Unibet Open events and the two make not only a cute couple but also a formidable duo in the competition.
Djarii the MUA
If you take a quick flick through Djarii's Instagram feed, you'll see that she has some seriously awesome and elaborate day makeup looks as well as her signature cospaint styles. This talented chick is not just a streaming star but also an accomplished makeup artist too. In fact, she has not one but two YouTube channels, one as just Djarii, and one as Djarii MUA.
The cospaint looks that are showcased on her makeup channel include a Forsaken Undead Mask (WoW inspired), Maya from Borderlands 2, Poison Ivy, and Female Deathwing. While she generally has an emphasis on gaming inspired looks, this Djarii also was a Top 5 Finalist in the NYX Face Awards UK in 2017.
The competition required contestants to create looks such as Northern Lights, Disco Glam, Illusion, and A Midsummer Night's Dream – looks that she pulled off with panache.
Djarii streams regularly in her elaborate cospaint and makeup looks, as well as streams the makeup sessions themselves at times, which are popular with viewers. Have a browse through clips from her Twitch channel to take a look, or via her makeup channel on YouTube.
Djarii and Unibet
Sophia's very first experience playing poker was at the Unibet Open in London back in February of 2017. Here she learned to play alongside pal Alan Widmann (better known as Hotted) and boyfriend Scott, originally starting out using pistachio nuts as poker chips to get her practicing! The eSports team was invited as a whole to play a £10,000 pot sit and go tournament – which Hotted took out the top prize in.
She then competed also in the Copenhagen Open in May 2017 – live streamed – again up against her eSports cohort, all the action and plenty of the streamers' regular viewers tuning in on the action.
Obviously Unibet saw promise in this rising Twitch and social media star, bringing her on as an ambassador in August 2017, even though her skills in the game certainly weren't as honed as those of the people playing at the Opens. Sophia has since played in the European Open Special Edition, Bucharest Open and the Open in Malta, where she is slowly but surely getting better at the game.
What's next for Djarii?
It's clear that this young star is on the rise, expanding her brand and getting into more roles hosting and modelling, as well as expressing herself artistically. Having now worked with a stable of big names such as Blizzard Entertainment, Tencent, Sennheiser and, of course, Unibet Poker, it's clear that she has the world at her feet.
What will the future hold for Sophia? It seems at this point in time it is up to her to spur the direction of her career – whether it's continuing in the gaming world or perhaps going more mainstream with her pursuits.
The editorial unit