Tech, Games & Sport
<!— One of actual post titles —> Why Salesforce can be key to growing a small business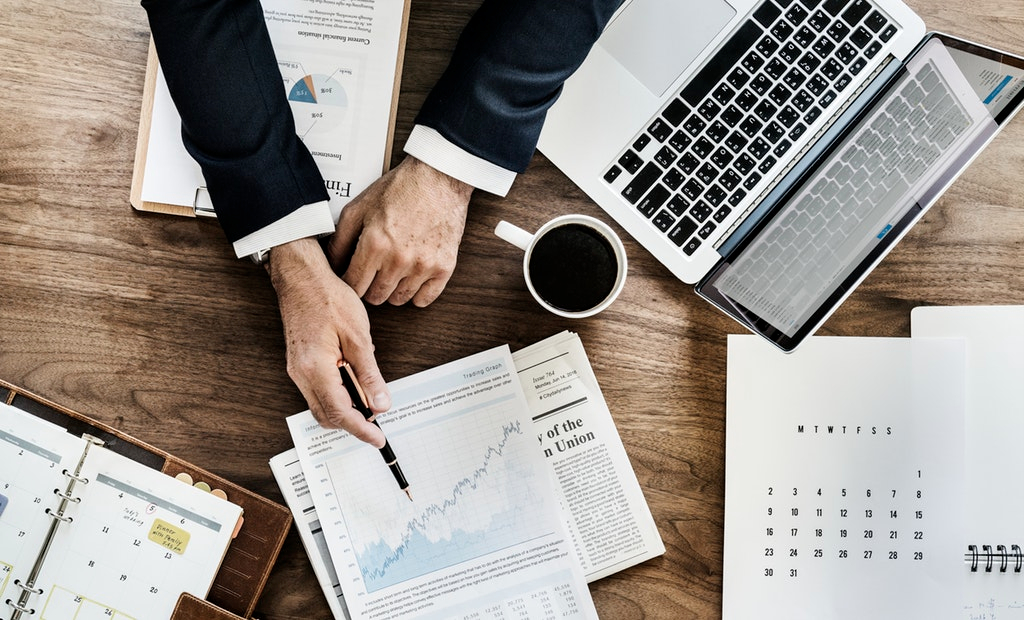 All kinds of businesses, whether big or small, put in a lot of efforts towards customer satisfaction as that is one of the most important pillars of a successful business. It, really, doesn't matter how much better is your product or services as compared to your competitors because if they are providing a good customer experience, it is quite obvious that consumers will get attracted towards your competitor. Here comes into play Customer Relationship Management or CRM, the acronym which is gaining a lot of traction these days. If we talk about CRM tools; there are tons of options available in the market but most of them just have a dashboard with a database behind them. We are going to talk about Salesforce which has been rated as the best CRM tool for businesses in the relative market.
How Salesforce can benefit your small business?
Customer management becomes faster and much simpler
When a business, which runs on a small scale, is set up; in its initial days; it only has limited prospects which the business owner plans to convert into loyal customers. In this stage, the information related to these prospects is stored in folders or kept in the form of business cards.
Gradually, as the number of customers starts increasing it becomes difficult to keep track of everybody in the traditional manner as there is a lot of information which includes future meeting dates, what needs to be said to them and what was said earlier. Hence, at this moment it becomes essential for the small business to switch to a CRM application which makes it much simpler to stay in touch with everything and remain up to date.
"SMBs using an above average number of cloud services grow 26 per cent faster than those that use no cloud tools and are more profitable by 21 per cent on average" (Deloitte)
The speed, scalability, and direction, which is needed by the business at this juncture, where it has lots of customers to manage, is provided spontaneously by a top rated CRM application. Salesforce acts much like a torchbearer for your business by providing your business directions in the dark leading it to a bright and sunny environment. Companies like Cloudland Technologies out of Atlanta are helping customers realise growth results.
You can sell your products or services more effectively
Imagine, at a single click of the mouse button, you can view all the information of a particular customer like what interactions you have had with that customer earlier, what is the status of his/her orders and whether there are any invoices pending to be paid or not along with a detailed transaction history.
Not only this; you even get reminded of that important call that you have to make which you had promised with a particular customer or client. You can imagine the consequences of not able to make the call on time or forgetting it altogether. It is needless to say your relationship with that customer will crack or crumble at that moment which is, definitely, not good for your business's future.
It is true that you cannot convert every probability or possibility to an actual sale, but with Salesforce on your side; you can even learn from the strategies that you make as the application allows you to collate and analyse the data that is stored in it. Using the past data you can continuously enhance and improve your business policies to make them more consumer friendly and effective.
Share and access your data from anywhere, anytime
As your business starts developing steadily there will be moments when you may have to share customer information with your colleagues and participate in various kinds of sales initiatives. Moreover, many times you might have to access the latest information from a mobile device or a tablet while you are on the move.
Salesforce provides data sharing capabilities and latest information can be accessed in real-time through a mobile application making it the best CRM Tool for your business in accordance with the modern environment and conditions.
Also, this makes the IT infrastructure of your small business much more simplified.
Sell, service, market, and grow with Salesforce essentials
Be connected on social media
The importance of social media channels such as Facebook, Twitter etc. cannot be denied in the modern society. In fact, these social media channels are one of the best ways to get a comprehensive overview of the customer. Nowadays, whether a customer is happy or unhappy with a product or service, he/she goes directly to social media to display their happiness or unhappiness. Every business has a social media page on which they respond to customer comments, queries or questions and even receive feedback for their products or services.
Salesforce can seamlessly integrate with social media applications enabling you to remain connected and respond directly to customer queries, issues, complaints, and feedback. Hence, you can provide customer service directly through social media. Moreover, when you respond directly on social media platforms and keep a track of customer comments you can actually predict future insights and trends. You will be knowing about the issues which are making your customers unhappy and can take steps to fix them.
Also, an angry customer is more likely to cool down when he/she gets a proper and timely response to his/her complaint and will, indeed, leave a positive comment regarding your customer service thereafter. All this shows that your business cares for its customers and this factor is the most desired by all customers. Hence, it is needless to say that providing a good customer service will, definitely, take your business to new heights and place it on a pedestal much higher than you might have imagined.
More importantly, not only should a company focus its effort on excellent customer service across all channels, CRM's and insights can help make sales and marketing opportunities out of any situation. (Forbes)   Providing amazing customer service can make a customer for life and utilising insights will allow customers to buy more even when issues arise after they are once again satisfied.
Salesforce provides extensibility and growth
If your business is using software and tools which are suited for a limited number of customers, you have to change them as soon as you outgrow the number of customers that can be handled by the existing tools.
However, Salesforce is extensible as well as scalable. As your business grows, Salesforce also grows along with. So, you needn't switch to another application and go through all that hassle. Moreover, with Salesforce Cloud, there is, absolutely, no need to worry about installing, managing or updating the software as there is, actually, no software at all.
Also, Salesforce contains thousands of paid and free applications which you can install on your CRM to garner some extra capabilities. Custom applications can also be created as well.
The editorial unit