Feature of the week
<!— One of actual post titles —> Seven tips for planning a family vacation to Florida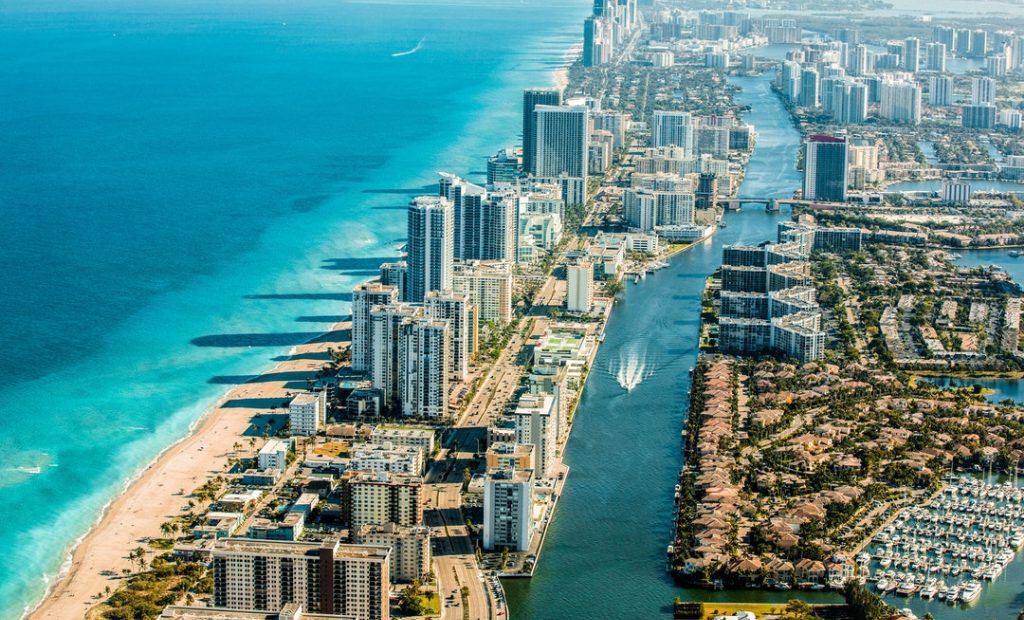 Florida is a dream destination for families. It has some of the best theme parks in the world, gorgeous beaches, and year-round good weather. But whether you are heading to Florida from out of state or overseas, a family vacation requires a bit of planning if you want to get the best deals, cheapest attraction tickets, and the best villas in Florida. If your kids can't wait to explore Disney or play on the beach, check out the following tips.
1. When is the best time to visit Florida?
The weather in Florida is good all year round, but it can vary depending on when you travel. Hurricane season runs from early September to late November. This is when tropical storms are more likely to roll in over the Caribbean. They don't always hit the southern states of the US, but if you don't want to risk having your vacation plans disrupted by a monster hurricane, avoid travelling during this time.
Late November through to May is the best time to visit Orlando. The weather is good, and the temperatures are not too high. June through to August can get rather hot, which is not much fun if you are queuing up for rides at Disney. High season is mid-December to mid-April. Prices will be higher if you travel during this period.
2. Select the perfect destination
Orlando is one of the most popular attractions in Florida, mainly because of all the theme parks, but there are many other great parts of the state worth visiting.
The Florida Keys and Key West are lovely if you want to chill out.
Miami is a vibrant mix of many different cultures and has some wonderful Art Deco architecture.
The Everglades is stunningly beautiful. Go kayaking in the Everglades and watch out for the local wildlife.
For a taste of local history, make sure you schedule a stop in St Augustine. This city has been around since the 1500s and there is a ton of history to explore.
Caladesi Island State Park has some amazing natural beaches and plenty of unspoiled wilderness, which will appeal to outdoor enthusiasts.
Sanibel Island is a peaceful beach idyll. Older kids will have fun cycling and hiking around the island.
Sarasota is the home of the circus. Learn more about the circus in this city!
Amelia Island is a shrimping village with oodles of charm. Stay in a quaint little B&B or pay for an upmarket hotel. Either way, you'll have a ball.
3. Pros and cons of visiting Disney
For most families, Disney is a big attraction. Kids of all ages can't help but fall in love with the Disney theme parks. The biggest downside to visiting Disney is the cost. Everything is expensive and when you are in the parks, it is hard to avoid paying a fortune for snacks and drinks.
You can save money if your kids are under three, as an entry for them is free. Be aware also that younger children are subject to height restrictions on many of the rides, so measure your child before you visit, to avoid a meltdown when you reach the head of the ride queue.
Staying in one of the Disney Resort hotels puts you right in the middle of the action, but it is expensive. Weigh up whether it is worth paying extra for Disney hotel accommodation, even when entry to the parks is included in the price. You may find it isn't.
4. Searching for Suitable Accommodation
There are many accommodation options in Florida, from swanky hotels and bijou B&Bs to motels and villas. For many families, however, a villa is the best option. If you rent a villa in Florida, you can enjoy a more relaxed vacation. Instead of eating out all the time, you can cook meals and come and go as you please. You'll also have extra amenities such as a private pool and garden, plus more space and living areas. You can look for villas online. Read reviews and book a villa via a reputable company with plenty of positive feedback.
5. Booking a rental car
You won't need a rental car if you decide to stay in one place, but a rental car is the best way to get around and explore the many attractions Florida has to offer. Rent a car in advance of your vacation if you want to take advantage of the best prices. The best time to book is a couple of months ahead of departure.
Bear in mind that collecting a hire car from the airport is often more expensive, but weigh this up with the convenience factor if you are travelling with very young children. You may get a better deal if you rent a car locally from a local car hire company as opposed to a national car hire brand.
6. Plan an itinerary
Don't make plans on the go when you arrive. Some flexibility is good, but it will be easier if you have a loose idea of where you want to go and when. It is always cheaper to buy tickets for popular attractions well in advance. You can also save money by purchasing passes, such as the Go Orlando card, which lets you save up to 50% on tours, museums, and activities.
Consult with the kids and find out what they want to do. Older kids will appreciate being given a voice. It is their vacation too, after all.
Don't forget to plan at least one chill-out day where you do nothing more than sit by the pool or lie on the beach. You will all benefit from some downtime.
7. Local dining options
Before you travel, check the local family-friendly dining options. Look for restaurants that serve dishes your kids will enjoy, such as pizza and BBQ. If you are staying in a villa, find out where the nearest grocery stores are.
Lastly, don't forget to pack the sun cream. It can get hot in Florida and the sun is very strong, Kids are more susceptible to sunburn, so don't let too much sun ruin your vacation.
The editorial unit