Feature of the week
<!— One of actual post titles —> Have you tried these cocktails?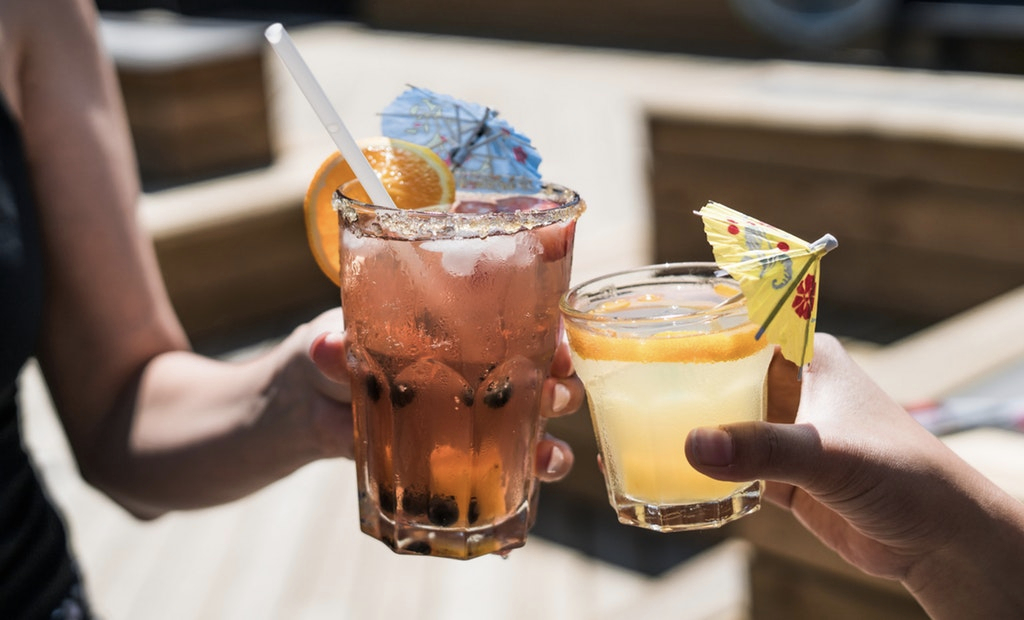 Various cocktails are considered timeless favourites thereby tantalising and whetting the palates of generations of drinkers. These alcohol drinks make the end of the day worth looking forward to. For connoisseurs, there is no better way than unwinding the day with a glass of their favourite liquor. However, they often end up making a pattern and sticking to their traditional way of drinking. Well, variety is the spice of life and people should try experimenting with their taste buds, even when enjoying their favourite alcohol.
So, here are some of the best classic cocktails that never go out of fashion and are a must try at least once in life.
Bloody Mary
Considered as one of the most popular savoury cocktails, this alcoholic beverage is famous for its hangover-fighting properties. Ideal to have during a Sunday brunch or with lunch, the savoury and spicy Bloody Mary has an exquisite flavour. To prepare it, all you need to do is need to add a tang of tomato juice, a zing of Tabasco and Worcestershire sauce to your vodka.
Screwdriver
This drink consists of a sweet tasting melange of vodka along with orange juice and ice, making it incredibly refreshing. Screwdriver is a popular drink that works at any time of the day, whether it's brunch or dinner. Freshly-squeezed orange juice is ideal and creates a better tasting Screwdriver. You can also experiment by adding grapefruit, which helps in enhancing the flavour of the drink. You can find various brands of best alcohol in India, which make the finest Screwdrivers.
Sex on the Beach
This cocktail consists of rich fruit extract which works as a mood changer. Prepared from vodka, this beverage becomes tastier with the addition of cranberry/orange juice and peach schnapps. It's ideal to be consumed during the summer months.
Cosmopolitan
Famously known as the my, this vodka cocktail can be prepared according to your taste buds. If you prefer sweet drinks, you can add more cranberry to the drink, while if you like your drink strong, avoid putting too much of it. A delicious tasting drink, it can be made at home using just a few ingredients like cranberry juice, lime and vodka.
Daiquiri
Daiquiri is a family of cocktails with chief ingredients including rum, citrus juice, and sugar or any sweetener. The original daiquiri is one of the most refreshing drinks you can make and also a vital rum cocktail you should know and taste.
Campari Cocktail
The Campari, a favourite bitter aperitif, has a taste that has to be acquired over time. This is because this alcohol beverage has an overpowering bitter taste that not everyone can be a fan of. The three main components used to make a Campari cocktail include vodka, bitters, and Campari.
Black Russian
This exclusive cocktail has coffee liqueur along with vodka. It is made by adding five parts vodka with two parts of coffee liqueur. The drink is a wonderful combination made by pouring vodka over crushed ice, which is then followed by adding the coffee liqueur in an old-fashioned glass.
Margarita
There's no other drink like tequila with fresh lime, and triple sec served with a pinch of salt. Having a satisfying and refreshing taste, this drink can be served with or without ice. Whether you're in the mood for a spicy drink or a sweet drink, the super-flavourful margaritas always have you covered.
Vodka Martini
There is just one classic way to prepare the incredible Vodka Martini. Ingredients like dry vermouth, bitters, and vodka make it the ideal drink for a night out. For best results, the drink can be topped up with lemon and green olive.
Lemon Drop Martini
Lemon Drop Martini is one of sweetest martinis consisting of semi-sweet and semi-tart flavour that refreshes your taste buds. The key ingredients of this drink are fresh lemon juice, simple syrup, and vodka. The perfect tasting lemon drop martini has a balance between its sweetness and sourness.
Your life is incomplete if you haven't tried the best alcoholic drinks mentioned above. The best part about these drinks is that they can be prepared at home using simple ingredients. However, for your drinks to taste great, you need to prepare them by using the best alcohol in India. Hermes Distillery is making it to the list of Indian alcohol brand names with offerings like Rockdove, Red Bliss, Murano and Lincoln.
The editorial unit