Feature of the week
<!— One of actual post titles —> Eight healthy reasons to try CBD oil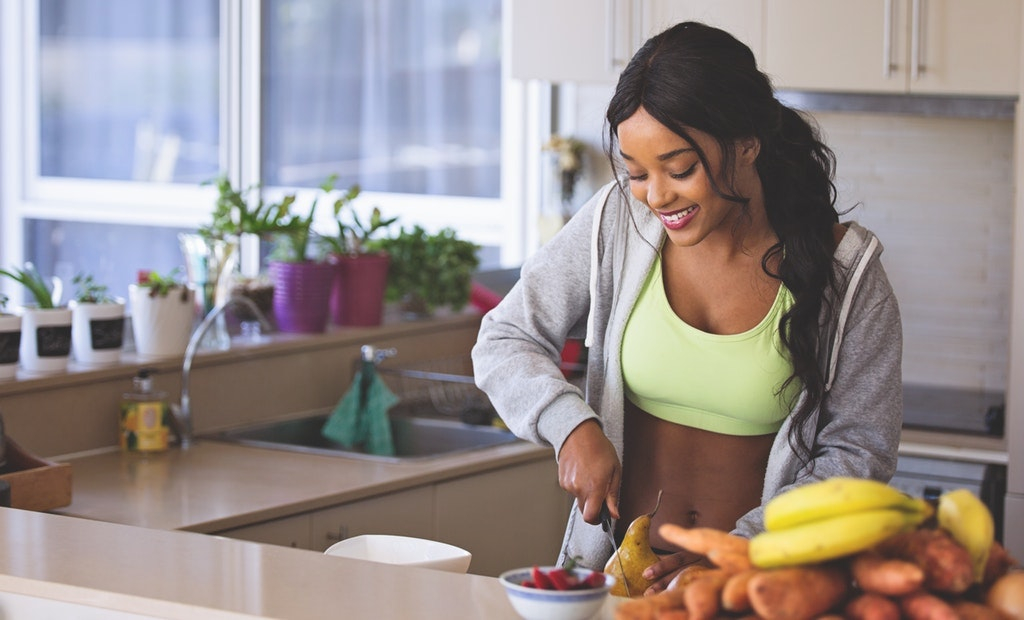 CBD oil is buzzing in popularity throughout the United Kingdom. In fact, if you've read a paper, been online, watched the news or even just walked past a health food shop in the last couple of years, the chances are that you will have heard of CBD oil by now.
What is CBD oil?
CBD stands for Cannabidiol, which is one of over 100 natural compounds that can be found in the hemp plant. There's a lot of buzz around CBD at the moment because scientists are finding more and more reasons why it's beneficial to our bodies.
In the United Kingdom, CBD oil products must contain less than 0.2% THC by law (the compound in the cannabis plant which makes people high), that means that if you buy CBD oil in the UK, you're not going to be breaking the law and you're not going to be stoned out of your mind.
So, what is all the hype about, and why is CBD oil a healthy choice for you?
CBD oil is natural
CBD is a completely natural cannabinoid that is found in the hemp plant. It can be extracted in a natural way either using carbon dioxide or substances that can be evaporated off and doesn't need to be mixed with nasty chemicals to work. In fact, CBD is often mixed with oils like coconut oil, olive oil or hemp seed oil to make it more effective. Cannabinoids are also produced naturally by the human body so by taking CBD, you're essentially topping up your cannabinoid count.
CBD oil can boost your general health
CBD works by interacting with receptors in the body's endocannabinoid system. This is the system which is responsible for keeping your body in balance – regulating body temperature, mood, appetite, blood pressure and pain amongst others. When you take CBD, you can give your endocannabinoid system a boost, helping to keep you in tip-top health.
CBD oil can help with pain management
As CBD can have an impact on both the nervous system and the neurotransmitters which process pain, CBD can be helpful to manage both chronic pain and acute pain, without giving you the nasty side effects that some over-the-counter painkillers can.
CBD oil can help with depression and anxiety
Scientists are getting excited about the potential that CBD has for helping to treat depression and anxiety. By interacting with the cannabinoid receptors in the brain, research shows that CBD can help to regulate mood by releasing and optimising serotonin. So, although CBD won't make you high, it can have a positive impact on your brain.
You can't overdose on CBD oil
As far as we know, nobody has ever managed to fatally overdose on CBD. It's a non-toxic substance and research shows that even massive doses of CBD are tolerated well in humans.
CBD oil has no damaging side effects
Although some people can get mild side effects from taking CBD, they are nothing compared to most other medicine. Side effects of CBD include diarrhoea, change in appetite and fatigue, but these are short-lived and cause no long-term damage.
CBD oil won't appear on a drugs test
Drugs tests for Cannabis look for traces of THC and its metabolites in the body. So, if you are taking pure CBD (or CBD Isolate), you won't come unstuck. It is important to note, however, that if you're taking full-spectrum CBD (CBD products which include other cannabinoids), there might be traces of THC in there too. THC levels should be below 0.3%, which means that you won't get high, but there is a chance that it might show up on a drugs test.
There are healthy ways to take CBD oil
CBD can be taken in a host of different ways. It can be taken in drops under the tongue or inhaled through a vape pen for the quickest way in. Vaping is safe because it doesn't actually burn anything, meaning that you don't get any of the harmful chemicals that smoking gives you. If you prefer, CBD can be taken in pills or edibles so that you don't even realise that you're taking it, and for people suffering from joint pain or acne, CBD can be rubbed into the skin.
CBD is one of nature's most valuable gifts and we are still only beginning to understand its full potential for our health. So, if you're looking for a healthier, more balanced body, why not give it a go?
The editorial unit