Feature of the week
<!— One of actual post titles —> What is the future of the healthcare business in India?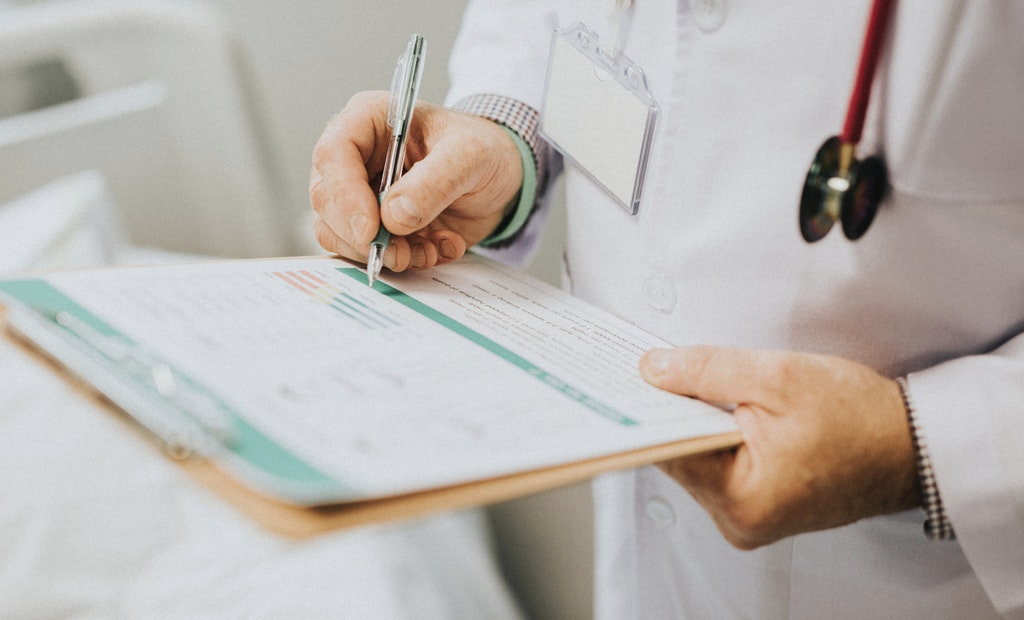 Healthcare sector in India is categorised into two major categories: private and public. The public health sector – controlled and governed by the government of India – comprises limited facilities to cities. They are affordable but are out of reach from the majority of people. At times, they even lack necessary equipment's. It is out of range of rural areas. They are taking initiatives to increase primary healthcare centres (PHCs) in rural areas. The private sector, on the other hand, provides all type of facilities. Even though they put a lot of weight on people's pocket, it is in high demand.
Healthcare sector in India has become one of the largest areas. It is generation employment as well as revenue. Healthcare comprises hospitals, clinical trials, medical devices, medical equipment, outsourcing, medical tourism, health insurance, and telemedicine. The Indian healthcare sector is growing at a rapid pace. It also includes online doctor consultation. The increase in coverage and services is more significant than any other areas in India. This increase in growth and potential of further growth has attracted investors all over the world. Both public and private sector are trying to increase their coverage.
India has a high number of well-trained medical professionals as compared to its rivals in Asia and Europe. The facilities available are also cost-effective as compared to other parts of the world. The affordable facilities make it a better choice among medical tourist. Cost of surgeries is nearly ten times less expensive than the US and Europe.
Market size
With a rapidly growing population, India is one of the large markets for any sector. While the large population can prove to be a liability for the government, it sure proves to be an asset for sellers. The healthcare market has potential to grow threefold to 8.6 trillion rupees (the US $ 133.44 billion) till 2022 as per reports.
India is experiencing rapid growth of medical tourism due to its low cost of medical facilities. 22-25% increase can be seen in medical tourism every year. This potential growth is attracting investors from all over the globe to invest in Healthcare sector in India.
There is massive scope for developing healthcare services keeping in the picture that healthcare spending is rising. It is a significant portion of India's Gross Domestic Product (GDP). The expenditure of government on the health sector has grown to 1.4% in FY 18 from 1.2%in FY 14.
Investment
The Healthcare sector like diagnostic centre and hospitals attracted huge economic gains between 2000 and 2018. Some of the most significant and recent investments in the Indian healthcare industry are listed as follows:
In India, Healthcare sector saw 23 deals which were worth the US $ 679 million in H1 2018.
Cuba and India have signed a treaty named Memorandum of Understanding (MoU) to increase their cooperation in the health and medicine sector, according to the Government of India.
Manipal Hospital Enterprise could see an investment of Rs. 3, 900 crores by Dr Ranjan pal and TPG after its demerger. This came after Fortis Healthcare approved the demerger.
In August 2018 a revolutionary step was announced by Prime Minister of India (PM) Mr.NarendraModi. The GOI has announced Ayushman Bharat – National Health Protection Mission as a Scheme sponsored by the central government. Contribution by both state and centre government at a ratio of 40: 60 for all States, 10: 90 for the North East States and 40: 60 for Union Territories that have a legislature. The central government will be contributing 100%for UTs without the legislature.
The Government of India had launched Mission Indradhanush with an objective of improving coverage of immunisation in the country. Mission Indradhanush aims to reach at least 90% immunisation coverage by the end of 2018 which will cover areas that are unvaccinated. There are areas that have partially vaccinated children in the urban, as well as rural parts of India.
In April of 2018, the Government of India signed a Memorandum of Agreement (MoA) with World Health Organisation to facilitate in improving public health in throughout the country.
In May of 2018, All India Institute of Medical Sciences (AIIMS) in Deoghar, Jharkhand was approved by Government of India. Rs. 1,103 crore, i.e. US $ 170.14 million for setting up of this institution that will increase the potential of the healthcare sector in India.
In April of 2018, the Government of India mutually agreed to sign MoU with BRICS countries. The memorandum of the agreement mentioned for co-operation in the field of medical products by medical agencies.
Business opportunity
India is a country full of extraordinary opportunities for investors in the field of medical devices industry and the health sector. Healthcare industry in India is one of the swiftest growing sectors in the world and expected to increase multi-folds over the course of time. India has become one of the top destinations for medical services. This has attracted a tremendous capital investor to the subcontinent. It has become a leading destination for diagnostic services with huge capital investment for making advanced diagnostic facilities, thus making it accessible to the large population.
Apart from increasing facilities at lower rates, peoples are also becoming more aware of their healthcare benefits. Now people are reaching to hospitals for their regular health concern, which was not in practice a few years earlier. The increasing awareness among people and the uprising financial strength among people have lead the healthcare sector to grow at a pace which has never been seen before. Investors are not ignoring this awareness. Increased financial awareness has also lead to an increase in medical insurances which has resulted in more comfortable access to medical services.
Diversification of Indian healthcare sector has made it full of opportunity in different segments which include payers, medical technology and providers. With an increase in competition, every industry is looking to reach and facilitate with latest trends and dynamics which will impact their business positively. The latest technology of medical industry, latest infrastructure with regular up-gradation can be seen at these upcoming institutions. The hospital industry is forecasted to increase at rapid speed in recent future in India. Investors are looking to make good use of this vast growing sector.
India has been focusing on their R&D in the medical field as well as medical tourism. The success rate of Indian pharmaceutical companies in getting Abbreviated New Drug Application (ANDA) approvals has set a path to brighter future for investors in India. All this advancement in infrastructure and investment can only lead to a better market for investors and medical professionals.
In spite of all these things, there is a vast scarcity of medical professional and medical centres in India. Even after such an ample amount of facilities, there are parts of societies which are still deprived of healthcare. Rural areas lack healthcare facilities. The government of India through schemes like Ayushman Bharat – National Health Protection Mission is trying to fight this issue. It will encourage the financially deprived group of society to reach healthcare facilities. Eventually helping the private sector to reach rural areas which has till now failed to reach this part of the community. The investment in rural areas is not so profitable presently; which is the reason the private sector resists from investing in these areas.
The private sector in health care has proved to be a massive force in India. It has succeeded in making both national as well as international fame. Majority of the country's total healthcare expenditure is in the private sector.
Telemedicine has proved to be beneficial in increasing access to healthcare in India. It is a fast-emerging trend. The market has also set the potential for medical equipment's demanding the need of telemedicine. Hospitals like AIIMS, Apollo have adopted its services. They are trying to reach different parts of the country to make it accessible to the majority as part of the government of India's goal. Many public-private partnerships (PPP) have been achieved due to telemedicine.
High skilled medical professionals with world-class hospitals have increased India's preference as a destination for healthcare services increasing medical tourism. The facilities available are also cost-effective as compared to other parts of the world. The affordable facilities make it a better choice among medical tourist. Cost of surgeries is nearly way less expensive than the US and Europe. This sight of opportunity leads investors towards India in the healthcare sector.
Even the government of India intends to make India an international healthcare hub. Policies that support the investment in healthcare sectors has been implemented. New institutions are under making to increase the number of well-skilled medical professionals. This increase will give rise to the mode of health facilities. Even after having good high experienced medical professionals there is a scarcity. It is not as per required. There are still lots of opportunities waiting. High scope in healthcare sector both as a medical professional as well as investor waits in India both at present and in foreseen future.
The editorial unit