Feature of the week
<!— One of actual post titles —> Brokerage accounts: The essential guide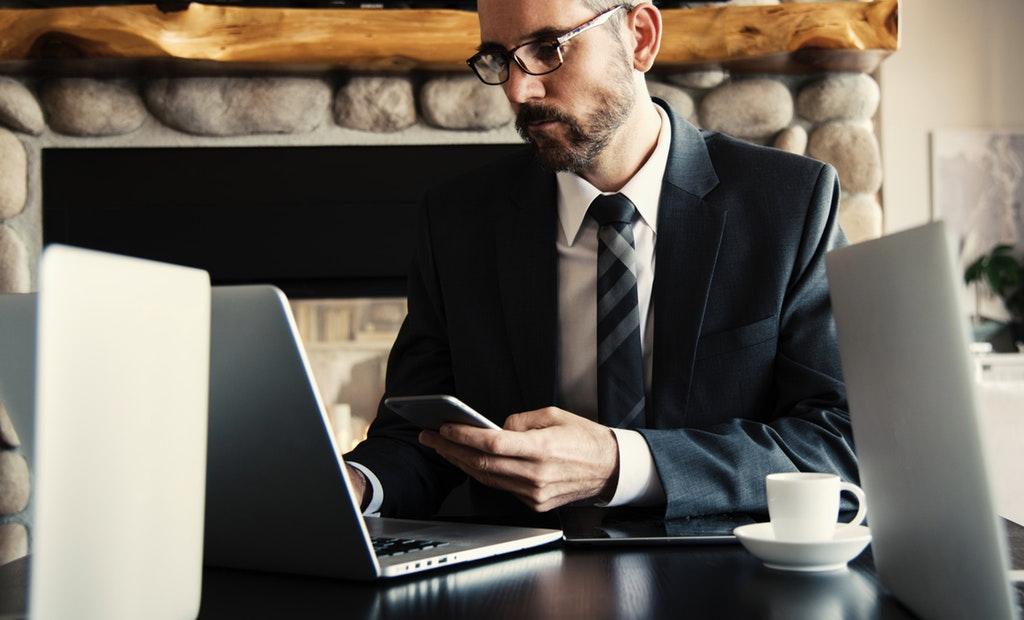 A form of investment account, a brokerage account allows you to buy mutual funds, bonds, stocks, and a range of other assets. There are numerous brokerage firms out there where you can set up a brokerage, which range from the more expensive complete service stockbrokers through to the smaller fee-charging online brokers.
What is a brokerage account?
It is an investment account that is subject to tax deductions. They can be opened by either a brokerage firm or an investment company. Once opened and funds deposited, the money in it can be used to purchase a range of investments in the form of either mutual funds or stocks. Brokerage firms can help with the ordering of these types of investments, as well as with executing trades, but do collect a commission for providing these services.
With a brokerage account you can invest in many different opportunities, including bonds, mutual funds, stocks, exchange traded funds and index funds. Many brokerage firms offer more complex investment opportunities, such as forex, futures, and options. They also offer a range of safer investments such as bonds, cash management accounts, and CDs.
How does a brokerage account work?
A brokerage account can be opened relatively quickly and fuss-free with many brokerage firms. It can be topped up by transferring cash from either regular savings and/or checking account. This is a process that can take anything from a few days to a week to complete. Funds can also be transferred from one brokerage account into another if or when you ever decide to change brokerage firms.
Any monies or investments within your brokerage account are owned by you, and you are able to sell them or withdraw the funds at any time. The brokerage firm simply holds the account and is an intermediary between yourself and any investments that you wish to purchase. The majority of brokerage firms allow you to make investment purchases via their website by simply completing an order ticket.
The number of brokerage accounts you can have is unlimited; there is no maximum limit. This is also true of the amount of money you can put into any one account each year. The only exception to this is retirement accounts.
Accounts for investing
There are numerous types of investment accounts out there, which all have different features and advantages. It is important to find the right one that meets your requirements and investment goals. Some of the most popular include:
    Managed accounts – These are the account of choice for any individual that wants a hands-off experience when it comes to their investments. They typically come with an investment manager, which is either a robot or an actual human person. A robot is a cheaper alternative than having an actual person manage your account. The brokerage firms use highly sophisticated algorithms that choose investments based on your individual investment goals.
    Online accounts – These are ideal for those individuals that the freedom of buying and managing their own investments. Investments can be bought and sold online via the brokerage firm's website, and include the likes of bonds, mutual funds, and stocks.
    Retirement accounts – Specially designed to take advantage of tax breaks for retirement saving. These can include products such as IRA or Roth. Due to the fact that they are subject to take breaks, there are certain restrictions placed on retirement accounts relating to how and when funds can be withdrawn. For those individuals wanting to invest for their retirement it's recommended opening an IRA. This can be done via an online brokerage firm.
Choosing a brokerage account
After you have decided on the type of investment account you wish to open, you then need to choose a brokerage firm to open it with. Nowadays there is mostly no minimum investment amount required in order to open an account, and there should definitely not be a fee to do so.
When looking at the different brokerage firms, you will want to pay close attention to their charges for the types of investment you are interested in purchasing. For example, if it is stocks that you are wanting to buy then it is advisable to look for a brokerage firm that offers low commission on trades. However, if it is mutual funds you want to invest in, then choose a brokerage firm that has no fees per transaction of mutual funds.
Some of the top brokerage firms out there include Merrill Edge, TD Ameritrade, E-Trade, Wealthfront, Betterment, and Ally Invest.
Opening a brokerage account
Opening an account is a straight forward process. It can usually be done via an application form in less than 15 minutes. Most states require that you are at least 18 years of age in order to open one.
When opening the account you should be asked if it is a margin or cash account that you want. With a margin account you are able to loan money from the brokerage firm to make your trades, but you will pay interest on this so it is quite risky. To start off with, it is advisable to open a cash account.
After opening the account you then need to make an initial deposit or a transfer of funds. The brokerage firm you open the account with will walk you through the entire process. Once the account has money in then you are ready to start investing.
Make investing work for you
The money invested in the stock market can grow exponentially over the course of a long time horizon, compared to putting money into a savings account. Despite this fact, 39 per cent of the American population does not hold any investments. Of these, 28 per cent state that they actually prefer holding money, as they do not know how or where to invest.
It is actually the case, however, that if you are not investing for long term goals, such as retirement, that you are missing out. It has been predicted that over a period of 30 years every $10,000 that is held as money rather than being invested equates to $40,000 in missed returns. For details check out https://www.timothysykes.com/blog/brokerage-account/.
The editorial unit