Feature of the week
<!— One of actual post titles —> How effective is the evolving online learning environment for the current generation?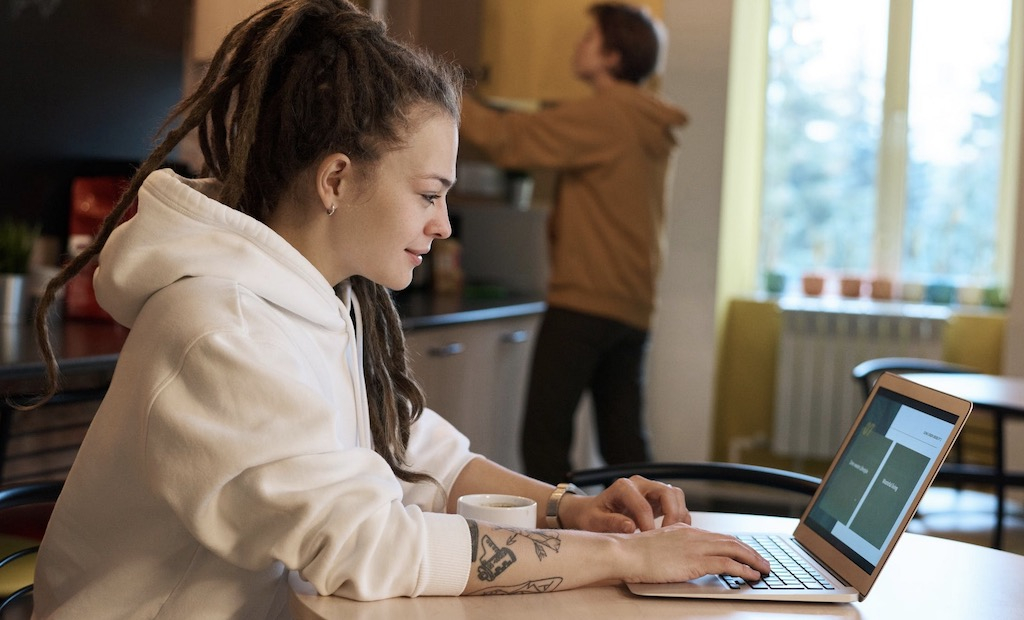 Online learning or distance education is not an unfamiliar concept. It has been in existence since the late 80s. People have always found the idea of taking courses and learning subjects from the comfort of their home as a very appealing idea. The fact that it is cost-effective, efficient and saves you a lot of time and energy only adds to the popularity of learning everything online. 
Up until recently, learning online was only limited to courses of higher education. The idea of learning online, even for the subjects taught at school, was an equally alien concept for parents, teachers and students. But with evolving technology, along with our now lightning-speed internet, this is a viable option for anyone looking to study, learn and excel from their homes. 
One such groundbreaking platform called Wave was introduced by Vedantu to allow students to experience high-quality education in their comfort zone.
Vedantu specialises in live, online teaching. The tutors here are Teachers By Choice who have decided to nurture and shape young minds to reach and achieve their maximum potential. This idea of teaching online is taken a notch higher by the introduction of the Wave platform. It uses AI (Artificial Intelligence) and ML (Machine Learning), which makes its online teaching platform more personalised and fun. Wave is excellent in making the studying process very engaging by adding grammar of practical application and sound visual likeability.
Students' minds are bound to keep wandering. The Wave platform has numerous and innovative ways to get students to focus on what they are learning. The icing on the cake is the fact that they have infinite ways to help students remember concepts as well. 
Wave Live Online Learning: What are its various techniques to engage students?
The highlight of this platform is the Hotspot feature. This is a revolutionary concept that allows the teacher to make any part of the screen clickable. This adds to the aim of making the teaching process more interactive and fun for the students. Also, it helps the teachers to engage a student more with numerous innovative methods. It gives the teachers an edge over the students by providing a constant real-time feedback of students comprehending capabilities. 

Live Quizzes is another highlight of the show. The teacher continues to teach but the students tend to stop listening after a certain period of time. This is a problem that challenges most of the tutors around the globe. This problem is overcome by the process of Live Quizzes. These quizzes are regular, competitive and highly concept-based. It challenges a student at his basic understanding level, pushing him to concentrate more during classes with his own will. The quizzes are curated in a gamified manner to inculcate a sense of healthy competition. It is a proven fact that when a student is challenged in a healthy environment, they tend to push themselves to achieve their best. Students compel themselves to step out of their comfort zone and achieve their maximum potential. The Live Leaderboard is an excellent way to help stimulate a sense of achievement in students and a hunger to push their boundaries. 

On the learning front, most students feel uncomfortable raising their misunderstanding with the teacher. This might be either due to pressure from their surrounding students, or the fast-paced teaching that is done to cover the syllabus. This stops students from learning. The doubt becomes a residue which will hamper further learning of concepts. This is another problem that is overcome in online learning. A student can choose an individual learning class or a group class based on his comfort levels. This will allow the student the discretion and encouragement to ask his doubts and get them cleared. Being able to interact with the teacher on a daily basis tends to forge a bond between the teacher and the student making students comfortable enough to ask all of their questions and get them cleared. This will improve their confidence and calm them down so they can take up any exam and excel in them. 

Another brilliant feature of this platform is the ease of being able to connect live with other TA's – Teacher Assistants, along with the main teacher when asking questions. This is the first of its kind. This encourages a student to get multiple perspectives on a doubt allowing him or her to understand and solve a particular problem in various different ways. This session makes sure that only certain problems are passed on to the main teacher, allowing them to later explain the problem to the entire class for the benefit of the other students as well.

The fact that Wave can capture the effectiveness of teaching as well as learning is what makes it so special from the others. It provides accurate data regarding various concepts that are easily understood by the students and concepts which the majority of the students might find difficult in understanding. This helps the teachers to plan their strategies accordingly. 
Learning is a never-ending process. Making the teaching process more efficient is the core aim of any online learning platform. Teaching and learning become fun and effective only when a student finds the session engaging. All these are achieved brilliantly by online platforms in today's world.
The editorial unit