With poignant wails and exploding guitar riffs; booming and infectious, resonant and real, The Maccabees are at it again. The Brighton-based band has created yet another studio album, their third effort 'Given To The Wild' is set to be released on Jan 9, 2012. Could this album be the answer to the music we've been craving after 2011 left us feeling bloated from Cowell's sausage factory acts?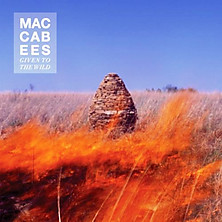 The Maccabees have delved deep within their souls with the intention of exposing the most honest of gutsy innards. The mixture of dark reality and crashing upbeat melodies would never usually nip at the heart string. However, when soulful yells scrape through the gritty surface, something quite beautiful bares its heart upon the horizon.
After the relative success of their 2007 indie-pop debut 'Colour It In', inspired by an undercurrent of optimism, they forgot such sugar-coated tracks to make way for something more substantial.
The single 'Feel To Follow' bleeds with ambition and angst.  Listening to it is like being cast adrift in a vortex of melodic chaos without a safety net, like being hurled into the wonderful world of The Maccabees.
'Given To The Wild' sees them showcase a number of euphoric crescendos and an ambiance of obscurity.  Confirmation that The Maccabees are no longer still taking the tentative steps of a developing outfit, and believe me, your ears will approve.
Verdict: ••••
Naomi Couper
Watch the video of standout track Pelican here