Stylish new accessory SMOKO headlines the festival season

With the festival season in full collective jive, open-air enthusiasts often ponder over the essentials to assist enduring late nights, spontaneous weather forecasts, potentially muddy situations and other hurdles entailed with these seasonal fusions of music and dance.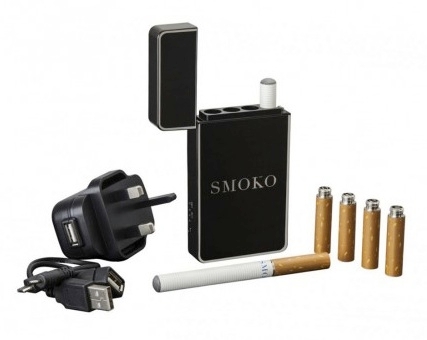 One such item providing a main stage presence within your survival kit this year should be the SMOKO: a premium brand of e-cigarettes that has designed a stylish new accessory. The latest invention in assisting smokers into healthy realms of having the habitual puff, whilst regaining somewhat of your freedom in where you serve your hungry cravings – SMOKO is the ideal encouragement that festival-goers may require to enjoy the party season, whetting their nicotine appetite with a simple healthy alternative. Whilst steering consumers away from the over-priced tangerine-butted sticks, SMOKO also boasts the intuitive power to charge your mobile phone, with the integral plug socket never required; ideal for those yearning to use their mobile devices for numerous days without the worry of a power shutdown.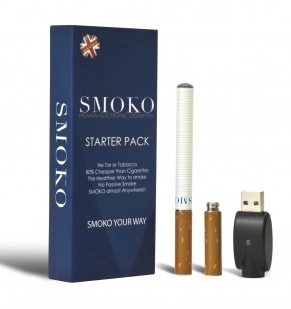 Founded in 2012, the concept behind the establishment of SMOKO is rife with history and dates back to over a century ago. Deriving its name from the Australian term meaning "to take a quick break or to take a cigarette break," SMOKO has become synonymous with taking a few minutes away from work or simply enjoying the company of friends and life itself, motivated by the evidential health hazards associated with smoking. The brand believes smoking is a choice, an apt catalyst for such product innovation within the smoking demographic, with a primary aspiration of providing existing habit-stricken clientele with an alternative, whilst adapting the existing sensation, taste, kick and social demeanour commonly associated with smoking. Challenging the titanic ban against smoking within the public sphere, SMOKO somewhat liberates the consumer, regaining their freedom in where they smoke throughout their day; with water vapour being the main ingredient and the removal of all hazardous content and chemicals, SMOKO can be enjoyed anywhere of your choosing.


Amazing in taste whilst boasting that nicotine hit, the SMOKO range comes in four strengths including a zero nicotine variant with traditional flavours of Original Tobacco, Menthol and Virginia Rolling, along with other unique experiences such as Roast Chicken, Bananarama, Chockywocky and Green Apple. Premium starter kits in Slick Black or Sophisticated White are available at just £55 and include the distinctive SMOKO battery, charging case, a USB charger and six SMOKO cartridges – with a standard starter kit also offered at £20.
SMOKO have revolutionised the behaviour behind smoking, parting with this smokescreen of ill-associations, providing a healthy alternative to a previously deemed habitual epidemic. Festival-goers or general consumers looking to rid themselves of the normal cigarette, most definitely must go the SMOKO way.
Ben MacDonald
Please visit the SMOKO website for further information.