Culture
Music
Live music
Grumbling Fur at Rough Trade East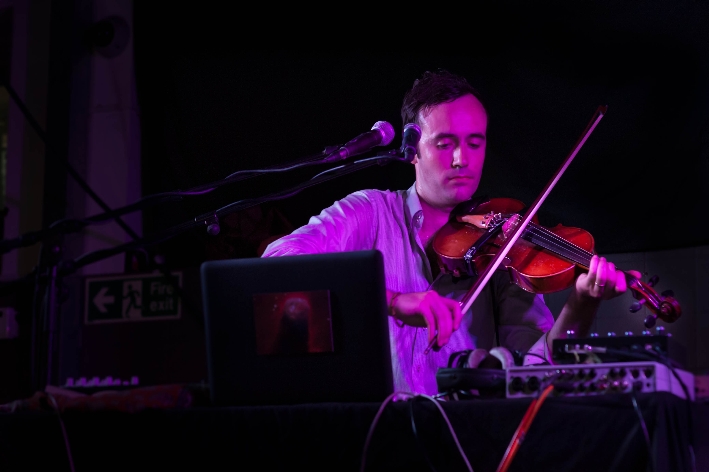 Both Rough Trade East and Rough Trade West are possibly one of the only record stores in London that host such a varied and vast amount of special one-off, intimate gigs. Tunng, Lloyd Cole, Surfer Blood and Big Deal are amongst the artists who have graced the stage in the past few months, usually to promote new material. This is the case for the 22nd July's act Grumbling Fur, following the release of their third album Glynnaestra, named after an archaic goddess created by the duo.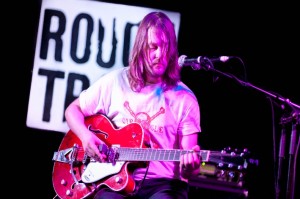 Long-time friends Alexander Tucker and David O'Sullivan have been releasing material for two years now, their debut album Furrier was released back in 2011 and was recorded in one session with Jussi Lehtisalo from Finnish experimental rock band Circle, as well as Dave Smith from British art rock band Guapo, which O'Sullivan is also a member of. Their second album was their first release as a duo and was titled Alice, a live recording from 2012. They stated that they were inspired by a psychoactive houseplant that held a rabbit hole within.
As you can guess from their interesting musical background and obscure influences their music is pretty out there and they prove this tonight. With a focus on their new album they show off their avant-pop, eccentric, electronic music. The sound they make is hypnotising if not slightly frightening, it definitely keeps the attention of the whole audience. Their music is, for lack of a better word, creepy, especially on Cream Pool with its use of a classic ice-cream van siren song in the distant background. It's enough to put a chill down anyone's spine.
Glynnaestra is mainly made up of instrumentals with limited vocals and this transfers into their set. Performing a show like this usually risks the performance to be repetitive or similar but here it is not the case. Each song is completely different to the rest and Grumbling Fur somehow concocts an erratic yet elegant sound. With music so out there it is a surprise to see how many people here in the audience feel connected to it. You might be shooting yourself in the foot if you said that this was the beginning of their rise to the big leagues in electronic music, but it wouldn't be much of a surprise if they did.
Verdict:★★★★★
                                                                                                                                                                         James Alder
Photos: Andrei Grosu
For further information about Grumbling Fur and future events visit here.
Watch the music video for The Ballad of Roy Batty here: