Culture
Theatre
Milonga at Sadler's Wells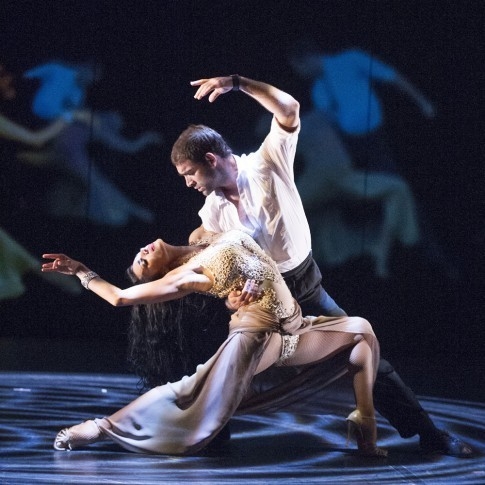 Milonga is not merely a dance or a style of music, but a place and event – a dancehall where the form's traditions, originating in the 1870s, are performed.  This is the real subject for milonga, conceived by Sidi Larbi Cherkaoui (to date the only non-Argentine artist to have directed such a production) who opens his show with a film of the Milonga itself.  We get not only the svelte and spicy dancers of cliché, but older and dowdier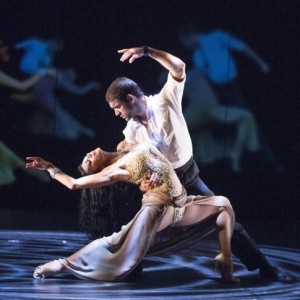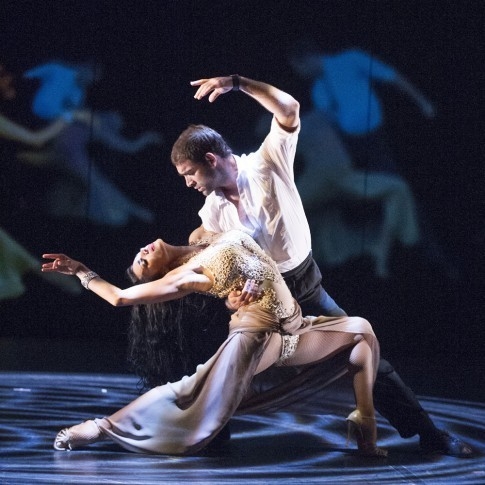 couples, bathed in an orange glow that only just covers the merciless tungsten of an improvised space.  Such is the outsider's perspective: one wonders what an Argentine view of our own native folk artists, the Morris dancers, would look like.
As the curtain comes up, we are presented with two milongueros, moving with slow and elegant grace about the stage.  Each is shy, tentative, watchful of the other.  There is nothing of the mash of lacquer and sequins that constitutes Northern impressions of the dance.  Cherkaoui likes to play with his audience; the milongueros are replicated as they dance at ten times their size across the back of the stage.  One tries one's best to stay focused. 
The show has a narrative – or rather, several, some more successful than others. The bereaved dancer who wanders the streets is a dud, while the story of the young woman, who is sure Milonga can't be as hard as all that, is one of the evening's highlights.  There is the obligatory spitting tryst, and a deliciously sexy dance between three male dancers, which ends with the youngest of them seducing a young woman as an afterthought.  The male dancer seems to be a centre in milonga, about which the female is whirled; one can from the outset see the potential for a whiplash Sapphic energy, but the male dancer seems too heavy to be so treated.   The inclusion of a third man gives back the centripetal dynamic, adding power and harmony.  Cherkaoui taps into the Milonga's history here – not only its man-on-man origins, but also its recent queer reclamations.  milonga is an excellent show, where grace and beauty are  filled with emotional power.
Stephen Powell
Milonga is on at Sadler's Wells until 6th November 2013, for further information or to book visit here. 
Watch a trailer for milonga here: