Culture
Music
Live music
New Model Army at the Forum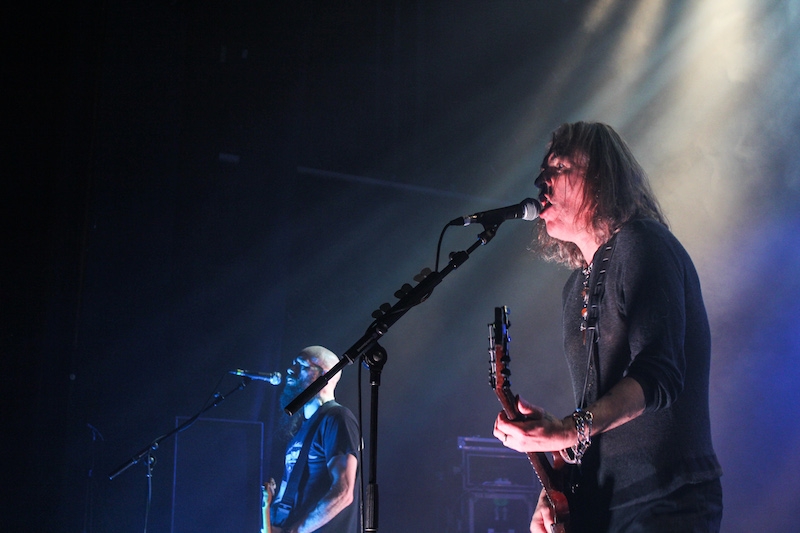 To play in your home country is always fascinating; even if you are a world-famous band that can fill stadiums almost anywhere, it gives a different and deeper flavour. Last night at The Forum in Kentish Town, New Model Army from Bradford played to a super-affectionate and delighted audience (dubbed "The Family"), lending a touch of uniqueness to the live set. For more than two hours, with two encores of three tracks each – a real love letter to their "Family" – New Model Army played both new songs from Between Dog and Wolf (I Need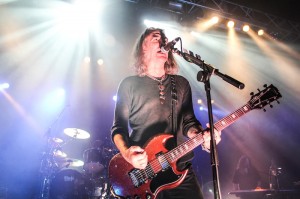 More Time, March in September, Pull the Sun) and old favourites (Green and Grey, Here Comes The War and Get Me Out, among others).
The band present their own clear personality and aesthetic on stage – a mix of combat-folk in the shape of The Levellers and The Mission, a strong post-punk attitude that recalls The Killing Joke. Yet what is introduced to the live dimension is a more hard-rock attitude, thanks to a killer rhythm section (Ceri Monger on bass, and the drummer Michael Dean); this more concrete sound gives way to several mosh moments, when the crowd prove their devotion to the band.
Frontman Justin Sullivan in his 50s is still a charismatic shaman, still singing humanitarian slogans in his poetic lyrics. There are several famous anecdotes on this topic, but probably the most famous is regarding the live performance on Top of the Pops in 1985 where Justin wore a t-shirt emblazoned with "only stupid bastards use heroin".
Perhaps because of this proud independent attitude, if one wanted to criticise the live set one could argue that the band doesn't do anything to try to be catchy and reach new fans. But it is something that can be overlooked as the band still have a real, strong scene presence.
Lorenzo Cibrario
Photos: Filippo L'Astorina
For further information about New Model Army and future events visit here.
Watch the video for Seven Times here: