Culture
Theatre
Nutcracker at London Coliseum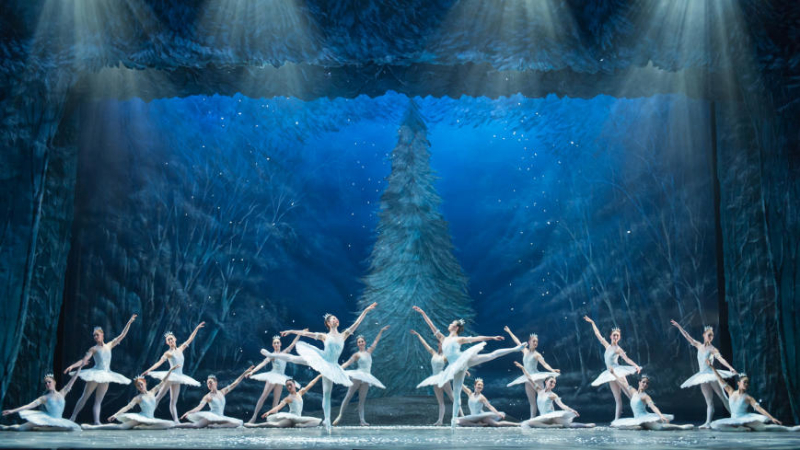 The opening scene of Nutcracker paints a picture-perfect Christmas day. Young and old are skating on the Thames, against the backdrop of the Edwardian mansion house of heroine Clara's family. The beautiful, multi-layered stage design by Peter Farmer takes the audience into the world of children anxiously awaiting the festivities, inside and outside the building.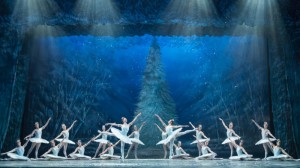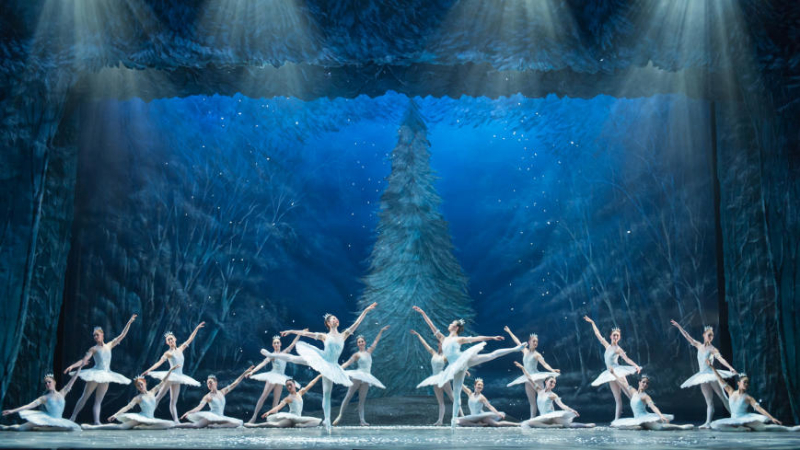 Act I has plenty of humorous elements – Michael Coleman brilliantly enacts the crotchety and quirky grandfather – that make the story come alive from the moment the curtain rises. The warm and colourful scenery of the living room is filled with dancing children and the family's guests, among them Dr Drosselmeyer and his nephew. The children all act as if they've never done anything else before. Sereina Mowlem as the young Clara gives a wonderful performance, complemented by Basil James as brother Freddie.
When Dr Drosselmeyer initiates the magic as the clock strikes midnight, the narrative picks up speed. The Mouse King, invading Clara's room, and fighting the now alive Nutcracker, is carefully drawn and manages to balance his cunning and sinister nature. This is partly the result of great costumes (skull heads and glowingly red eyes), but mostly due to Anton Lukovkin's interpretation of the Mouse King. It's a joy to watch him ape and mock the Nutcracker (Fabian Reimair) with just the right timing. The Snowflakes with their lightweight dancing, in contrast, are enchanting.
In Act II, the living room makes way for a magical garden. It is here that Wayne Ealing's choreography fully unfolds. The divertissements combine a passionate Spanish dance, as well as Arabian, Russian and Chinese elements. Only the Arabian dance with his seductive Sheik and his cracking whip seems a bit out of place. Laurretta Summerscales' and Fabian Reimair's dance of the Mirliton, however, is simply magical. The corps, consisting of dancers of English National Ballet and students from English National Ballet School, flourishes with the Waltz of the Flowers.
In this adaptation of Nutcracker, the adult Clara also becomes the Sugar Plum Fairy, which gives Erina Takahashi the opportunity to fully exploit her skills. Her dancing is clear and flawless. Mathias Dingman's debut in the role of the prince is without a doubt a successful one: he dances splendidly as Mr Drosselmeyer's nephew and Clara's prince. Consequently, Takahashi and her partner on stage master their grand pas de deux in Act II.
The ENB and the English National Ballet Philharmonic's adaptation of Tchaikovsky's classic score wonderfully adds to the Christmas spirit. Clara's fairytale will mesmerise not only children but an audience of all ages.
Friederike Trumpa
Nutcracker is on at London Coliseum until 4th January 2015, for further information or to book visit here.
Watch the trailer for Nutcracker here: