Culture
Theatre
<!— One of actual post titles —> Cirque du Soleil: Kooza at Royal Albert Hall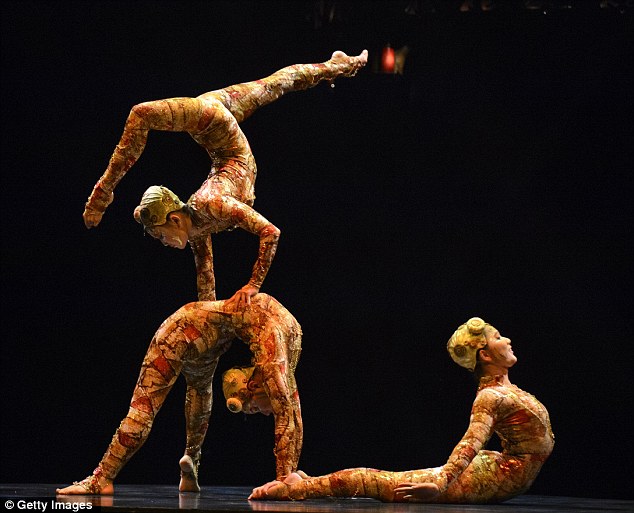 Cirque du Soleil's reputation precedes it. The audience knows to expect a spectacle and it does not leave disappointed. The Canadian troupe's new production Kooza reworks the famous formula, delivering feats of impossible strength and agility and jaw-dropping stunts, all decorated in fantastical costumes and sprawled across the Royal Albert Hall's vast stage.
Kooza initiates us into the world of a naïve young clown, an enigmatic trickster with magical powers, as well as a giant dog, a silly king and a whole host of strange and powerful beings. The band resides in a towering gilt bandstand, delivering classical, percussion and soul as befits the current act. Lights dazzle, there's a cannon that shoots streamers: the atmosphere of carnival prevails, alongside elements of burlesque and pantomime.
One tangled-looking body becomes three bodies and the contortionists begin their biology-defying sequence. Then there's the trapeze artist, the Wheel of Death (a giant set of swinging scales upon which performers leap) and the terrifying double tightrope. Each act cranks up the adrenaline at its end, saving the most breathtaking feat for the finale. In the case of the tightrope it's two performers cycling along the rope, a metal pole balanced between them which holds a chair, which holds a third performer. Not a single act fails to leave your stomach in your mouth and your nerves on the floor.
The king and his daft minions break up the acts with some tomfoolery, including dragging hapless audience members up onstage with them. What Kooza might be said to be lacking is the depth of feeling and complexity so well pulled off in another clown-centric production, Slava's Snow Show. The latter creates a world so complete and irresistible that it stays with you long afterwards. In Kooza, there's an attempt to unify the show with story and character, but it never succeeds in creating any substantial impact. There is no denying the sheer talent of the performers, but there is nothing that elevates Kooza beyond a circus show. But what a circus show it is.
Laura Foulger
Cirque du Soleil: Kooza is on at the Royal Albert Hall until 19th February 2015, for further information or to book visit here.
Watch the trailer for Cirque du Soleil: Kooza here: