Culture
Music
Live music
<!— One of actual post titles —> Carmen Consoli and Anna von Hausswolff at the Royal Festival Hall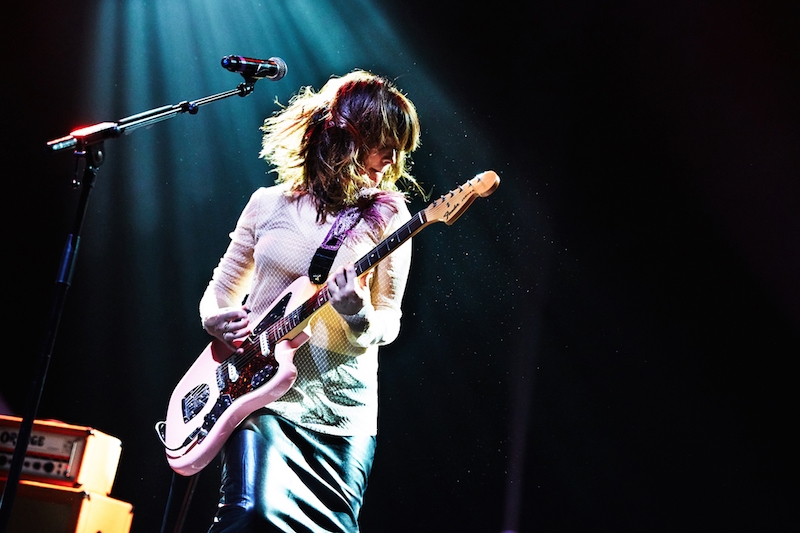 Veteran muso David Byrne is curating this year's Meltdown festival at the Southbank. Inside the Royal Festival Hall, Italian rocker Carmen Consoli is supported by Swedish pianist and singer Anna von Hausswolff  on this warm  summer's night in the capital.
In gloomy lights, flanked on either side by a largely redundant band until the end, von Hausswolff sits at a church organ and begins her interpretation of what Armageddon might sound like, with lasting, heavy and ominous notes, or so it feels. This is very intense and quite brilliant. The act isn't so much made up of songs as pieces of chamber music. A shame really, not only because it gives the audience a chance to mutter on at will, but because she doesn't fully release her outstanding voice until the last five minutes, when it's all too late. A gift of an artist she is though.
Things take a more temporal turn when Consoli – a stable superstar in her home country, knighted there in 2012 and on her 11th studio album – appears on stage. Any worries she might have of being underappreciated playing in uncharted land are instantly expunged by the kind of loud cheers begotten only by familiarity, confirming the excited presence of an Italian contingent.
Looking a shade of glamorous in a long leather skirt, blouse and heels, she contravenes her image through grungy, slack guitar sounds. Working as a three-piece, the songs sound impressively big. Numbers such as the sweet, indie-sounding L'abitudine di Tornare and Stato di Necessità (which should really translate as An Ode to The Pixies ) confirm why she is so loved in her native country. Possibly the only reason she isn't known over here is down to her singing all of her songs in her native language. The seated venue doesn't feel that suited to her style, though, and it takes a thumping rendition of Venere to finally break reticence and spring people into action, rushing down to the front of the stage to rock out, where they loyally stay put for two encores. 
The beauty of such a festival is this: the chance to hinge together two very different, on-form talents in one place. 
Steven White
Photos: Ambra Vernuccio

For further information about Anna von Hausswolff and future events visit here.
For further information about Carmen Consoli and future events visit here.
Watch the video for Come Wander With Me/Deliverance here:
Watch the video for L'abitudine di Tornare here: