Culture
Cinema
Movie reviews
<!— One of actual post titles —> Addicted to Fresno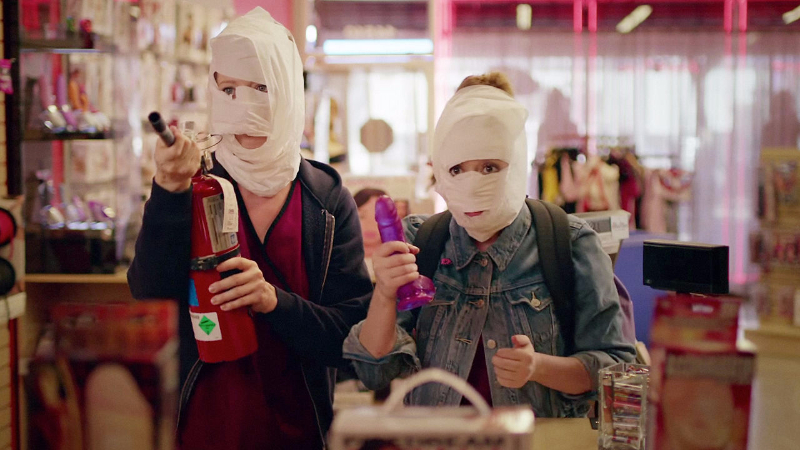 Boasting a cast list brimming with veterans of some of the best TV comedy of the past decade, Addicted to Fresno stars Judy Greer (Arrested Development, Archer) as Shannon, a self-destructive sex addict kicked out of rehab and back into the care of her long-suffering, lovelorn sister Martha (Natasha Lyonne of Orange Is the New Black). Joining her sibling in her work as a motel maid in a dead-end town, Shannon soon upsets the humdrum idyll through the "accidental" murder of a guest.
Sadly, the film's pivotal scene is also – literally – its fatal flaw. The chaos caused by Shannon's affliction and its inherent selfishness has been underlined sufficiently well before the point at which she accuses an innocent (if sleazy) man (Jon Daly) of rape and then kills him for no better reason than to hide an obvious relapse from her sister. In a straight-up caper comedy, this extreme upping of the ante wouldn't be a problem, but it's also clear by this point that Addicted to Fresno has set out in an attempt at exploration the complex issues surrounding addiction and recovery. As such, though dressed up as farce, the central plot point is a heavy-handed step too far that removes any vestige of sympathy the audience may have held for Shannon, and with it any hope of investment in her story from that point. It transpires that this is no big loss, since said story is a confused muddle of largely unfunny frat-movie style gags ("Look at all these dildos!") and gloomy introspective character study, culminating abruptly with hackneyed standard Hollywood resolutions for all.
Appropriately enough given the subject matter, though their script is fundamentally compromised by poor decisions, the cast, for the most part, manage a degree of personal redemption. There's a believable sisterly chemistry between Greer and Lyonne, who prove themselves worthy of promotion in the supporting roles for which they have been best known up to now. Elsewhere, the best of what few good laughs there are come via cameos by the likes of Fred Armisen (Portlandia), Allison Tolman (Fargo), and Malcolm Barrett (Better Off Ted). Sadly though, their combined efforts are not enough to save Addicted to Fresno from failing in all of its stated aims.
Stuart Boyland
Addicted to Fresno is released nationwide on 9th October 2015.
Watch the trailer for Addicted to Fresno here: