London Film Festival 2015
<!— One of actual post titles —> Latin Lover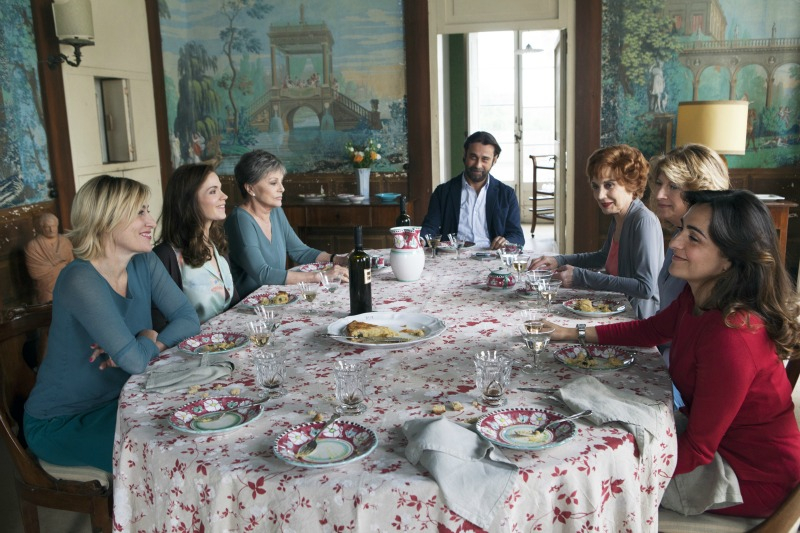 With the film Latin Lover, director Cristina Comencini has crafted a marvelous comedic ensemble piece about the (often faulty) perceptions and expectations that surround the concepts of love, family and legacy. The mostly female cast (including the late Italian actress Virna Lisi in her final film role) drives this lively, amusing and slightly absurd story around several highly entertaining plot twists without ever losing its way.
The action revolves around an event commemorating the ten-year anniversary of the passing of one of Italy's most beloved old-time film stars, the fictional Saverio Crispo. A revered icon of Italian cinema's golden age, he carried the reputation of rakish heartthrob with the devil-may-care attitude both on and off the screen – or so his legend claims. The seemingly impermeable halo effect around the man and the myth gets examined and deconstructed over the course of a weekend by his surviving family, consisting of two ex-wives and five daughters – some of whom are the result of Saverio's numerous passionate indiscretions. It doesn't take long for old resentments to surface, setting the pace for the unraveling threads of their tenuous bonds to gather momentum as bombshell revelations are revealed, one by one, with increasing frequency.
Comencini (who co-wrote the script with Giulia Calenda) expertly navigates this minefield of revelations with precise timing and tone, generating a few genuinely hilarious scenes in the process. The women get all the best one-liners, smartly placed in the dialogue to balance the drama with levity, and the seven actresses who comprise the core cast all deserve kudos for playing their roles to perfection. Angela Finocchiaro, as oldest sister Susanna, is a dramatic standout in a powerful scene where she calls out the toxic levels of dysfunction that exist between the siblings, and Valeria Bruni Tedeschi, as middle child Stephanie, plays the insecure neurotic outcast with just enough nuance to evoke pity and exasperation in equal parts. That is not to say that the men don't step up: Lluis Homar as Pedro delivers the most poignant scene in the film as he reminisces on the Savario he knew, shedding light on the all-too-human complexities of a man who many thought they knew so well.
The film arrives at its denouement with a memoriam of sorts that is as beautifully composed in words as in visuals, featuring the marquee good looks of Sicilian actor Francesco Scianna as Saverio in flashback movie clips and family photos. With as much talent behind the lens as in front of it, Latin Lover deserves accolades for weaving a beautiful mélange of themes into an outstanding feature presentation that transcends the limits of language and culture.
Mariana Howard
Latin Lover does not have a UK release date yet.
For further information about the 59th London Film Festival visit here, and for more of our coverage visit here.
Watch the trailer for Latin Lover here: