London Film Festival 2015
<!— One of actual post titles —> Sembene!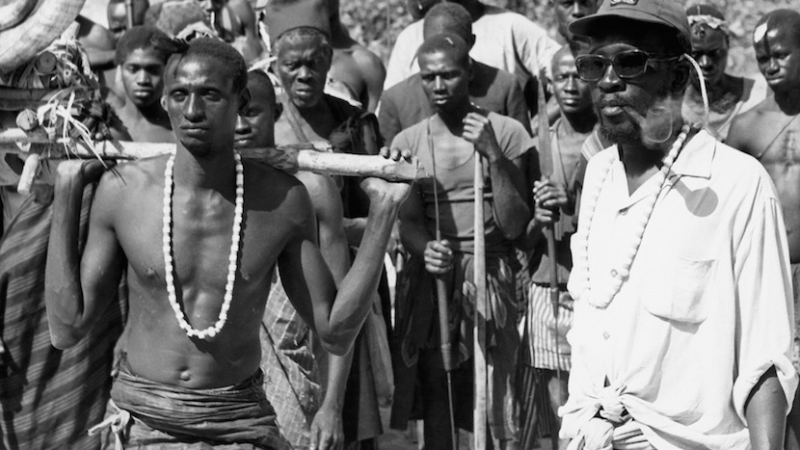 Often hailed as the father of African cinema, Senegalese director Ousmane Sembene was, and still is, one of the most influential African artists of our time. Self-taught, with a career spanning over four decades and a host of influential and controversial films under his belt, this documentary (co-written and directed by friend and biographer, Samba Gadjigo and producer Jason Silverman) aims to honour and revitalise his legacy.
Born the son of a fisherman in rural Senegal, Sembene had the kind of rags to riches tale that Hollywood would eat up. After being expelled from school he travelled to France, becoming a dock worker, and studied film in Moscow. He began his career first in literature, aiming to give a voice to Africa, then quickly realised, in a country that was 85% illiterate at the time, film would be a much more powerful medium. With that in mind he returned to Senegal with a used camera and made his first film, Borom Sarret in 1963.
The Semebene Gadjigo gives us is overwhelmingly human: driven, rebellious and passionate, but flawed in equal measure and not above "sleeping with the devil" to make his films. Beautifully done and told intimately through interviews with his friends and family, clips of his films and footage of interviews with the man himself, Sembene! not only manages to capture how important Semebene's films were for Africa, but captures how important and influential filmmaking can be in general. With atmospheric music and gorgeous graphical work, the film also provides a fascinating insight into Africa's rich and troubled history and, possibly unwittingly, a discussion on national identity.
The first half of the film, spanning Sembene's early life and career, is captivating. Though the second half may be a little filler-heavy, the film is nonetheless a valuable and inspiring piece of work on a somewhat lesser-known figure in the world of filmmaking.
Natasha Furlong
Sembene! does not have a UK release date yet.
For further information about the 59th London Film Festival visit here, and for more of our coverage visit here.
Watch the trailer for Sembene! here: