Culture
Music
Album reviews
<!— One of actual post titles —> Steve Martin & Edie Brickell – So Familiar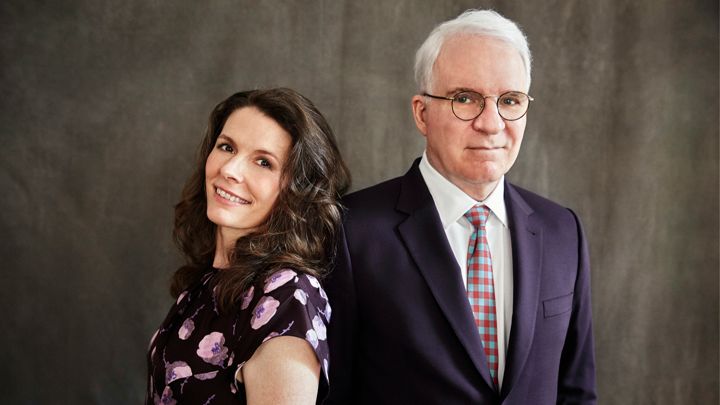 The banjo has played an important part in Steve Martin's illustrious entertainment career, and he employs his trusted musical companion once again as he teams up with singer-songwriter Edie Brickell for their second album, So Familiar. For a good dose of unapologetically tuneful country music with contemporary twists, this is an interesting album to explore.
Title track So Familiar sets the pace, but the simple cheerful façade of Martin's skilful banjo playing and Brickell's delicate vocal expression bely the array of musical interest weaving through the song. The "contemporary twist" in this particular tune comes in the form of bright organ harmonies, android-tinted backing vocals sandwiching Brickell's voice and a droning note and rhythm from a synth-like layer, finely peeking through the track. The theme of renewing the past with present-day aesthetics is imbued throughout other numbers in this album, including the uptempo Won't Go Back and its very unexpected electronic warp in the middle section.
There is plenty of variation in styles and moods while staying faithful to the country folk Martin and Brickell elegantly deliver. I Have You is a charming ballad that showcases the album's attractive use of orchestration, with a lullaby-esque opening melody from the clarinet and a dainty string accompaniment that enrich the main harmonies provided by the glittering electric piano and the duo's romantic vocal melody. Equally enchanting is Way Back in the Day, with its lyrical tune, vintage-shaded steel guitar and swirling harmonies from the luxurious strings.
While So Familiar may not seem the most radical or groundbreaking album, with a closer listen Martin and Brickell force the listener to start a musical journey that goes beyond the traditional. The album stands neatly between an all-embracing feel-good atmosphere and subtle curiosity for experimentation.
Isaku Takahashi
So Familiar is released on 30th October, for further information or to order the album visit here
Watch the video for Won't Go Back here: