Fashion & Lifestyle
News & Features
<!— One of actual post titles —> The new Barbie advert tells girls "you can be anything"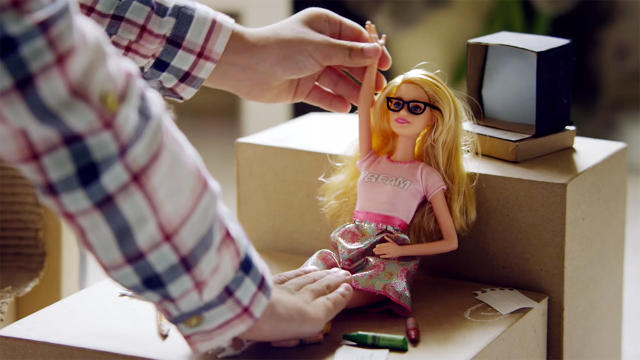 Mattel's new Barbie advert, Imagine the Possibilities, enforces the message to young girls that they can be anything.
The ad shows a collection of young girls taking on the roles of adult professionals. With hidden cameras capturing the unsuspecting audience's reactions, the advert sparks smiles among spectators and TV viewers alike.
Just as Barbie can be an air hostess, an astronaut, and a doctor, so too can the girls who play with her. The girls take on the job roles of lecturer, football coach, veterinarian, museum tour guide and business woman, spreading the message that imagination is key and anything is possible.
In one clip, a young girl, Maddie, takes on the role of coach for a football team. Smiles appear rapidly across the players' faces when she instructs them to keep their knees "up like a unicorn".
The advert showcases a completely new idea from Mattel, a brand previously criticised for creating unrealistic expectations for young females.
In an image-obsessed world full of body shaming and the rise of the size zero, it's unusual to see an advert based around career as opposed to image. Perhaps this ad marks a change for the stereotypical Barbie. Will this inspirational ad spark a trend?
Lucy  Hillier