Culture
Music
Live music
<!— One of actual post titles —> Reverend and the Makers at Koko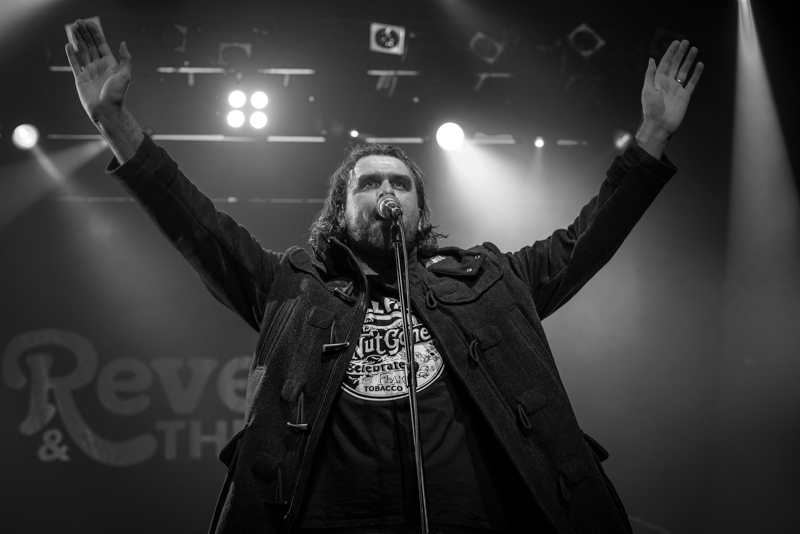 Sheffield natives Reverend and the Makers made their way back to London's vibrant Koko for an unforgettable performance. Releasing their fifth studio album Mirrors last month, supporting the legendary Oasis on their final tour, and writing with Alex Turner from the Arctic Monkeys are just some of the band's many achievements.
As the crowd waited for them to come out, the room was heavy with anticipation. The band kicked the night off with Amsterdam, the intro track to their new album. The song's eerie harmonies perfectly set the mood for lead singer Jon McClure's entrance, as he shook his signature hair and towered over his microphone in a black trench coat. The night was a wild one – just as McClure said: "this train stops for no one." From classics such as Miss Brown, off their first album, The State of Things, to recent smashes such as Makin' Babies, Reverend played song after song with no time to spare. The passion and energy was irresistible.
Much like the band, there was not one still person in the room – and McClure made sure of this. "I wanna see everybody bounce!" he screamed as the intro to Bassline came on; with a full-scale mosh pit, drinks flying in all directions, people on each other's shoulders and more attempting to crowd surf, the band wasn't the one only putting on a show. Mr Glassalfempty was an audience favourite as the funky bass riff had everybody's feet moving and hands in the air. However, things turned emotional when the stage lit up bleu, blanc, rouge, and McClure acoustically performed Paris at Night, dedicating it to the recent Paris attacks.
The show ended with the much awaited Silence Is Talking – or so everyone thought. Not wanting the night to end either, McClure asked the crowd to meet him outside, where he was welcomed by the relentless chanting of Silence Is Talking's popular riff. Standing on a platform, lighting himself a cigarette and encircled by star-struck fans, he ended the night with A Message to You, Rudy. Huddled together and singing at the top of their lungs, the crowd were unconcerned by the icy weather.
Naomi Schanen
Photos: Melissa Harper

For further information about Admiral Fallow and future events visit here.
Watch the video for Mr Glassalfempty here: