Culture
Cinema
<!— One of actual post titles —> The British Independent Film Awards 2015: Interviews with Colin Farrell, Jim Sturgess, Agyness Deyn from the red carpet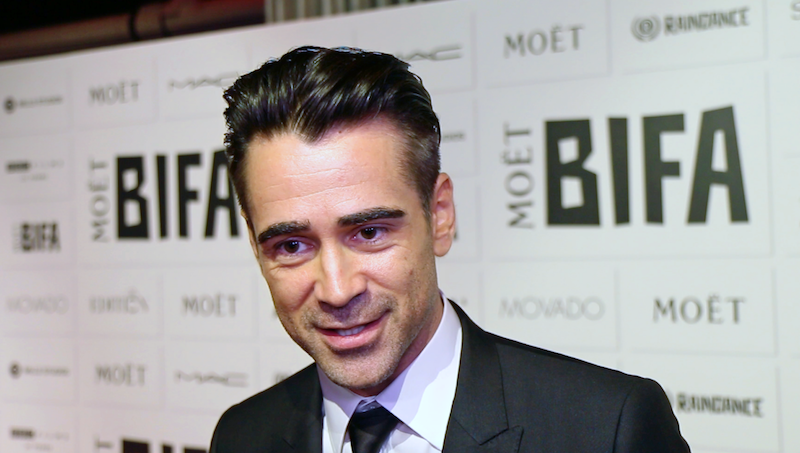 The 18th Moët British Independent Film Awards have rolled around again this year to celebrate and showcase all that the independent film genre has to offer. 2015 has been a fantastic year for indie films, The Lobster alone has weighed in with a cracking five nominations. We spoke to actor Colin Farrel about his time on the set of the film and his motivations in taking the role.
This year has also been a great year for screen adaptations: Colm Tóibín's novel adapted into the touching Brooklyn and JG Ballard's classic High Rise being translated to film format in the movie of the same name; and a bold cinematic interpretation of the theatrical Macbeth; and the beautiful Sunset Song adapted from Lewis Grassic Gibbon's novel. We chatted to actor Jim Sturgess, presenting the award for best screenplay, on the importance of independent cinema and his upcoming projects.
Abigail Hardingham, winner of most promising newcomer, told us her experience on the set of Nina Forever.
Finally we spoke Domhnall Gleeson about Star Wars: The Force Awakens and The Revenant, and to up-and-coming actress Bel Powley.
All set in the backdrop of the Old Billingsgate adorned with miniature Moët bottles and a champagne tower to boot, the night was set to be a glamorous affair, paying tribute to the growing recognition of independent cinema in the industry to date
Melissa Hoban
Video: Filippo L'Astorina
Check back soon for more videos.
The 18th Moët British Independent Film Awards winners
Best British independent film: Ex Machina
Best director: Alex Garland
Best actor: Tom Hardy
Best supporting actor: Brendan Gleeson
Best actress: Saoirse Ronan
Best supporting actress: Olivia Colman
Best documentary: Dark Horse
The Douglas Hickes Award: Stephen Fingleton
Best screenplay: Alex Garland for Ex Machina
Most promising newcomer: Abigail Hardingham
Producer of the year: Paul Katis, Andrew De Lotbiniere for Kajaki: The True Story
Outstanding achievement in craft: Andrew Whitehurst, visual effects for Ex Machina
The Discovery Award: Orion: The Man Who Would Be King
Best British short: Edmond
Best international independent Film: Room
The Variety Award: Kate Winslet
The Richard Harris Award: Chiwetel Ejiofor