Culture
Theatre
<!— One of actual post titles —> Mirror Mirror at the King's Head Theatre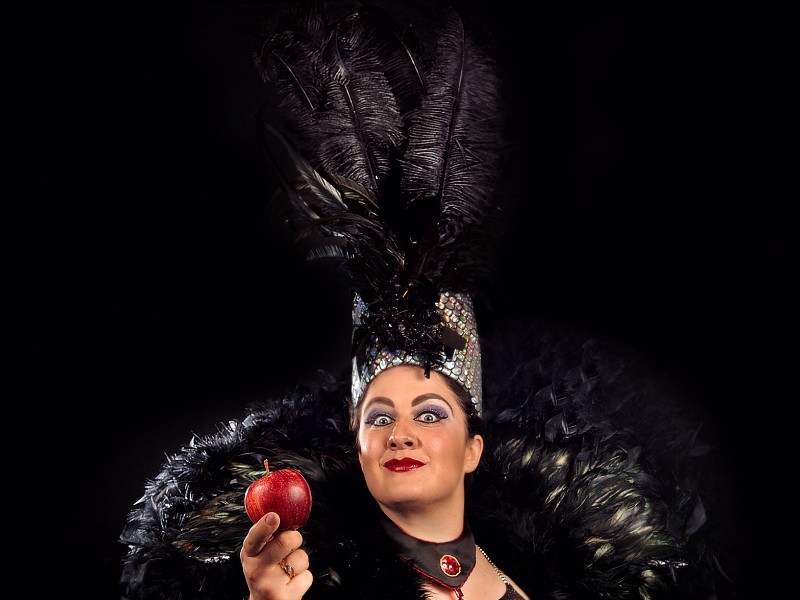 After eight wildly successful years at the Rosemary Branch Theatre, Charles Court Opera brings their annual pantomime to the black box theatre situated in the back of the King's Head, London's oldest pub theatre still in operation. This year CCO's panto breathes new life into the classic tale of Snow White and the Seven Dwarves.
The production, studded with recurring performers and reigning dame John Savournin's reprisal of the role for the ninth year running (in addition to writing and directing), has indeed become somewhat of a time-honoured tradition that has garnered a cult following. The show features everyone's favourite panto conventions, including a messy, interactive baking scene, reworked lyrics to well-known songs, and of course, oodles of cringe-worthy puns, as well as a celebrity cameo by none other than Barry White. The pantomime is envisioned and orchestrated by Savournin and David Eaton, the musical director and co-writer, whose intuitive layering of songs with similar harmonies creates amusingly recognisable counterpoints and part-songs.
Costume designer Mia Walldén dresses the cast in splendid ensembles, the quality of which surpasses that of a small, independent production. The fun use of props reaches its pinnacle when performers throw globs of dough at unwitting audience members, prompting a food fight that ultimately ends with the launch of a cream pie.
Sprightly Matthew Kellet propels all of his scenes as a rotating personage of each of the seven dwarves. Other than a few missed cues and issues with audibility, the cast gives a superb performance, most notably Amy J. Payne as the smarmy Black Prince of Pretzel.
Marketed as a "boutique" panto, after seeing the show one can see how the term aptly applies. Despite being a small-scale production, this panto does not fail to deliver all the giggles, excitement, quirks and delight of any mainstream show. Mirror Mirror is definitely worth taking a look at this holiday season.
Frances Lai
Mirror Mirror is on at the King's Head Theatre from 3rd December until 9th August 2016, for further information or to book visit here.
Watch a preview of Billy the Kid, CCO's panto last year, here: