Culture
Cinema
Movie reviews
<!— One of actual post titles —> Noble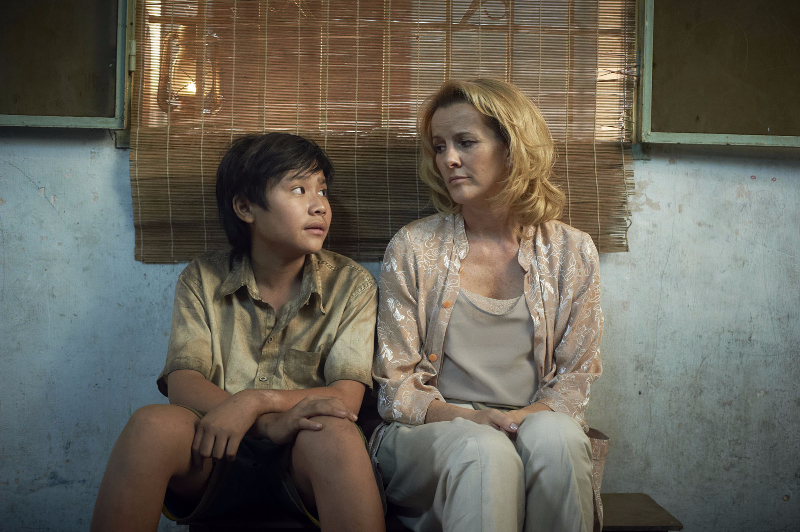 Christina Noble's biopic, directed by Stephen Bradley, sets out to prove that there are few people more deserving of the protagonist's name. Charting Noble's incredible journey from an impoverished childhood in 1950s Ireland to her eventual move to Vietnam and the beginning of her foundation to help street children, Noble sets out inspire.
The film opens with a scene from Noble's childhood, where young Christina plays truant from school to attend a singing competition. She easily evades the policeman out to get her and hurries off with glee. The narrative shifts to her arrival in Vietnam in 1989 and her first meetings with some of street children that she would go on to help. After realising that there's no way that she alone can make a difference, she decides to build a shelter. From here on the narrative bounces between her past and present struggles, painting the picture of a truly inspirational woman who overcame everything life threw at her and achieved something remarkable.
Packed with drama and tear-jerking moments, and the film makers use this to their advantage, embellishing the tale with an aptly melodramatic score instead of flinching away. The trouble is that with so much material to build on, the narrative feels rather crowded and uneven; there is hardly room for the titular character to breathe and for us to watch her grow. Indeed, each snippet of Christina's life seems movie-worthy and there are parts of it that are perhaps not dwelt on enough for their impact to really sink in.
While Noble never quite shucks off its "white saviour" nuances, and those issues are barely touched upon, it contains some truly excellent performances. It is certainly an inspiring and entertaining film.
Natasha Furlong
Noble is released nationwide on 12th February 2016.
Watch the trailer for Noble here: