Culture
Cinema
Movie reviews
<!— One of actual post titles —> Truth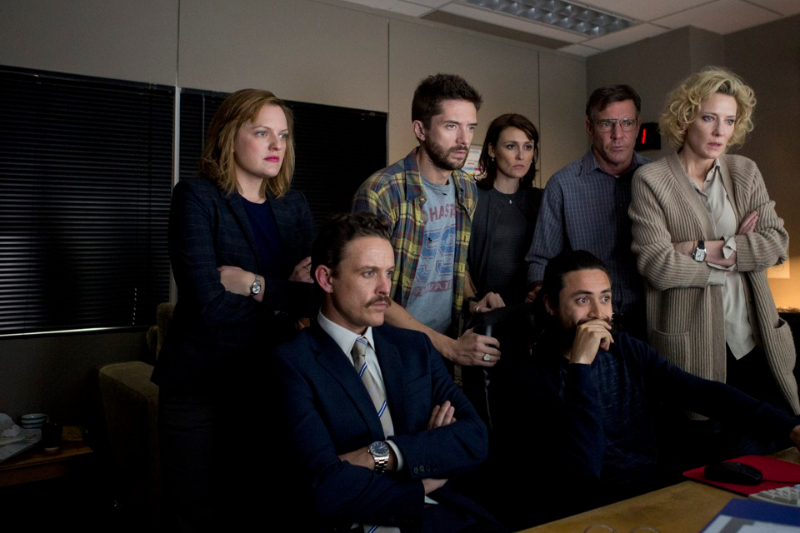 Journalists behaving badly sounds like a cheap 90s sitcom, but sadly in the past 10 years it has become an all too common occurrence. It's not surprising, then, that Hollywood have got involved, determined to bring to life the "behind the scenes" story of some of the most politically charged disasters. Their most recent effort, Truth, has proven to be something of a mixed bag.
Based on a true story, Mary Mapes (Cate Blanchett) and Dan Rather (Robert Redford) stumble upon documents in the run-up to the 2004 presidential election which would appear to implicate then-president George Bush shirking his duties whilst in the National Guard during the Vietnam war. A rapidly cobbled together news report on 60 Minutes is broadcast, but within hours, the documents are dismissed as fake, and Rather and Mapes's careers are thrown into jeopardy.
The film is quick, exciting, and, though it lacks the Aaron Sorkin slickness that made The West Wing and The Newsroom such a success, is largely entertaining. Redford and Blanchett play their respective roles superbly, with Blanchett capturing the psychological scrutiny Mapes came under after the botched broadcast. Backed up with an excellent supporting cast, the issues with the film do not lie at the feet of the actors in it.
Unfortunately it is director James Vanderbilt who has had the biggest negative impact. What, in real life, was a story about two journalists who made a mistake has been spun into a criticism of the supposedly conservative media, and its attempts to cover up the story. That's fine, but the arguments presented by Vanderbilt aren't new and, rather than compelling us to believe in a shady power at work, it sounds like the ranting of a conspiracy theorist. Worse, Vanderbilt almost entirely misses the point, which is that Mapes and Rather did screw up, and that the documents were proven to be fake. "The burden of proof lies with the journalist," Mapes is chillingly told towards the end, and that's what really matters. The underlying accusations made by Vanderbilt in Truth are as unfounded as the accusations focused on within.
Overall, Truth is an enjoyable watch. Redford and Blanchett portray their characters well, and the storyline is undoubtedly fascinating. However the irony of presenting "facts" without proof, which appears to be lost on the director, some may find uncomfortably grating.
James Fisher
Truth is released nationwide on 4th March 2016.
Watch the trailer for Truth here: