Culture
Cinema
Movie reviews
<!— One of actual post titles —> The Divergent Series: Allegiant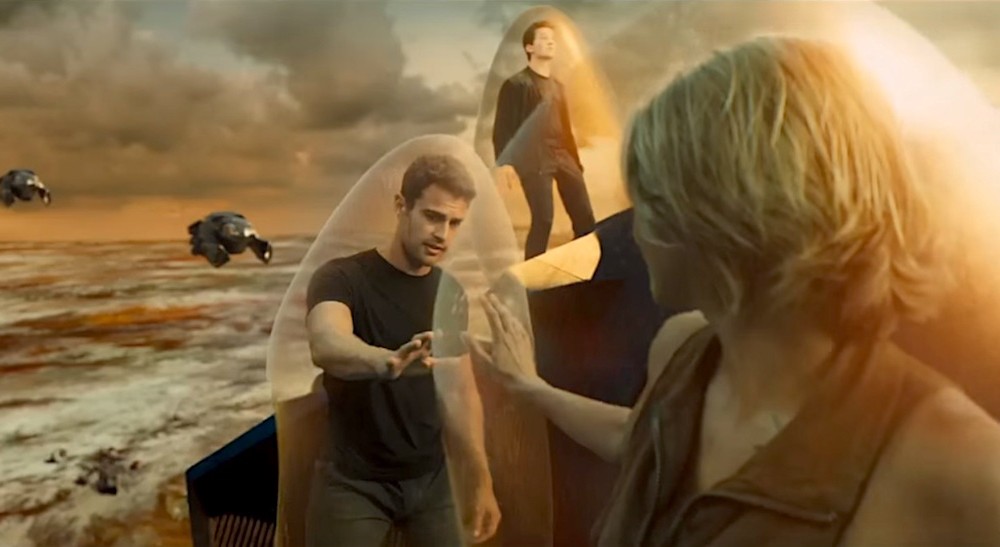 The third instalment in the dystopian Divergent Series, Allegiant, continues the story of Tris Prior (Shailene Woodley) and her quest to untangle the deceptions and complexities of the world around her. After the earth-shattering revelations of Insurgent last year, Allegiant picks up with Tris and co venturing beyond the boundaries of Chicago, to discover whatever else is left of humanity, and meeting new villains to overcome.
It's the first chapter of a two-part finale, the standard format for young-adult franchises since Harry Potter and the Deathly Hallows, and like the previous films, Allegiant is visually stunning. The action scenes are brilliant and absorbing, and it's better paced than either of its predecessors; it feels somehow more mature. Perhaps it's the fact that it's more dialogue-heavy, more concerned with ethical ponderings and also it features a more traditional soundtrack, finally devoid of any pop songs. But this new-found maturity doesn't quite suit the franchise and on top of this tonal shift, Allegiant expects the viewer to take in a whole new load of background info and mythology – most of which is never explained in detail.
The cast seem more settled in their roles too. Despite Tris being the hero, there really isn't much for her to do, and the film suffers for it. Instead, Four (Theo James) is left to shoulder the more dynamic tasks, and even though he does a decent enough job of it, he's vastly uninteresting when compared to Tris. They're joined too by Jeff Daniels as the mysterious David but, like Woodley, he doesn't have much to do either. On the other hand, Naomi Watts perfectly succeeds in replacing Kate Winslet as the female villain.
All in all Allegiant is a bit of a mixed bag. It's gorgeous and undoubtedly entertaining, but it feels like filler content laying the groundwork for 2017's Ascendant. When viewed without scrutinising the series' famously shaky logic though, it's a breathtaking, adrenaline-fuelled ride.
Natasha Furlong
 The Divergent Series: Allegiant is released nationwide on 10th March 2016
Watch the trailer for The Divergent Series: Allegiant here: