Culture
Theatre
<!— One of actual post titles —> Right Now at Bush Theatre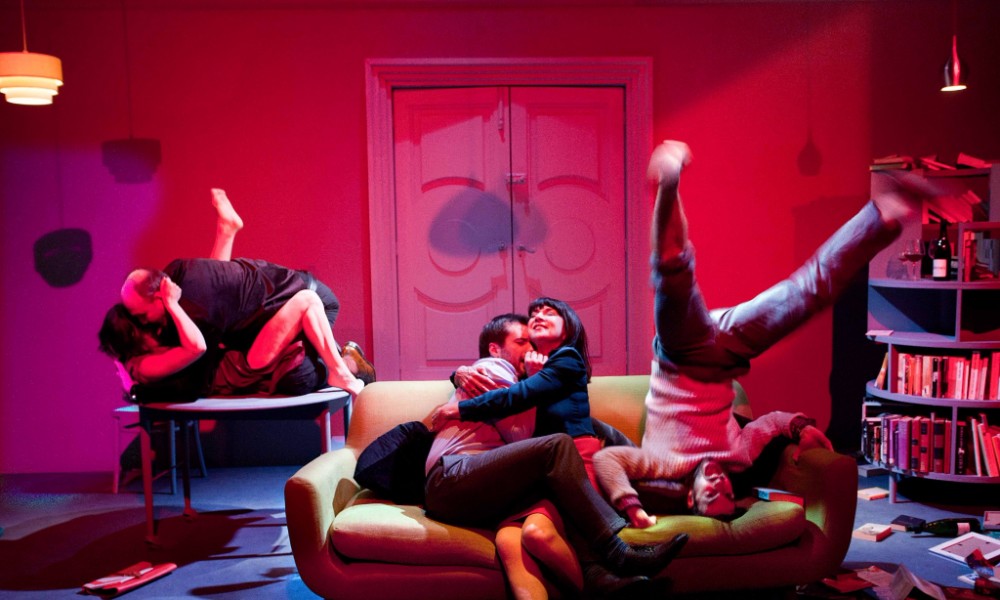 Everyone always seems to be commenting on the "good old times" when people knew their neighbours, whereas nowadays we are just strangers. Right Now at the Bush Theatre portrays an incident when neighbours do get to know each other, proving that sometimes, it's probably best to just pass each other silently in the hallway.  
Centred around a married couple, Ben and Alice, who have just moved into a new house, the play depicts numerous encounters between them and their neighbours. When Alice first meets the woman across the hall, she can right away tell that something isn't quite right and her assumptions are quickly confirmed when the whole family invite themselves over for dinner. The meeting gives "neighbourly love" a whole new meaning; it is ripe with sexual undertones and impropriety. Being a psychologist, the neighbour knows exactly how to unravel the couple and plays on their weaknesses. Gradually, their individual psychoses unfold and they get sucked deeper and deeper into the web of the family next door.  
Right Now is undoubtedly intellectually sophisticated: construction and deconstruction of sexual desire are well represented and seeing an exploration of the individual characters' desires feels like a Freudian case study turned into a play. The set is equally cleverly constructed, though simple; as the characters' psyches unravel, so do the elements on-stage. Unfortunately, the dialogue as well as some of the acting feels rather awkward at points, which does not render the cast credible as mentally disturbed, but rather turns them into outlandish individuals.  
Jonathan Hutchings
Right Now is on at Bush Theatre from 29th March until 19th April 2016, for further information or to book visit here.
Watch the director, Michael Boyd, discuss the play here: