Culture
Theatre
<!— One of actual post titles —> Romeo and Juliet at the Garrick Theatre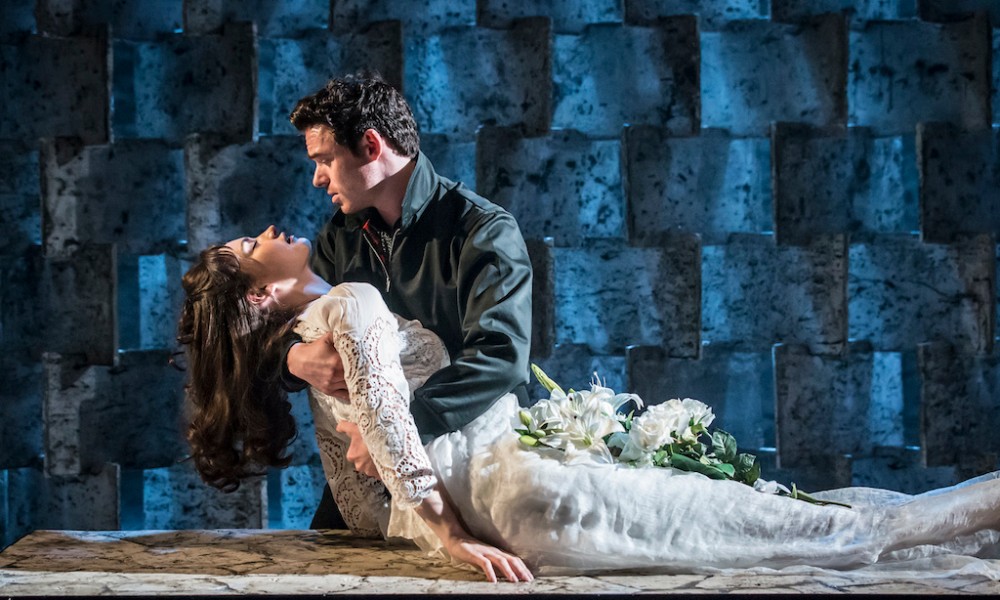 Romeo's command "eyes look your last" is pertinent in this visually stunning and ambitious production. In fact, the Kenneth Branagh Season at the Garrick has been a feast for the eyes. Branagh and Ashford have elevated this performance above the mould of most modernised Shakespeare and even traditional performances of Romeo and Juliet, primarily because of how it looks. It is sleek, stylish at every turn and creates an energy that makes the spine tingle.
The acting is not always as exceptional as the visuals. Lily James grows into her role: at times she seems to simply recite rather than feel the words. Richard Madden is, on the whole, a successful Romeo; the greatest grievance against him is the inconsistency of his accent, which often slips into Scottish. The couple, who also starred in Branagh's recent Cinderella, have an unmistakable chemistry on-stage, which certainly makes them suitable for their roles and adds to the atmosphere of the play. Derek Jacobi's Mercutio steals the show. He is fluent in the language of Shakespeare (his Queen Mab speech is exceptional), whilst his death is an utterly original interpretation: he creates a crescendo with his curse upon the two houses becoming tonally richer and more passionate each time. Another great performance comes from Meera Syal, who brings the nurse to life, making her more than simply a comic character or confidant.
Yet again, Christopher Oram's set does not disappoint. The design is tomb-like, complete with moving pillars that help to divide scenes. The masked ball is a perfect example of the imagination that has gone into this re-working, with the ancient set transforming into a club. The aesthetic has the feel of Dolce and Gobbana's Italy: the iconic brawl at the beginning becomes a fight between two well-dressed Italian women. The portrayal of the relationship between the two star-crossed lovers is at points cheesy (on first seeing Juliet Romeo is lit up), however, as a whole, the production is subtle and tackles the potential trap of melodrama and bumbling love well.
It is a difficult feat to take Shakespeare to the West End, but Branagh has yet again succeeded. This Romeo and Juliet has the qualities of a film, which could be its curse or virtue, according to how audiences enjoy their Shakespeare. It is not what you would see at the Globe, but it is loyal to the meaning of the Bard, which is paramount. This is yet another exceptional production in Branagh's season – a delight to watch.
Georgie Cowan-Turner
Photos: Johan Persson

Romeo and Juliet is on at the Garrick from 12th May  until 13th August 2016. Book your tickets here.
Watch a trailer for the Kenneth Branagh season at the Garrick here