Culture
Theatre
<!— One of actual post titles —> The Government Inspector at Theatre Royal Stratford East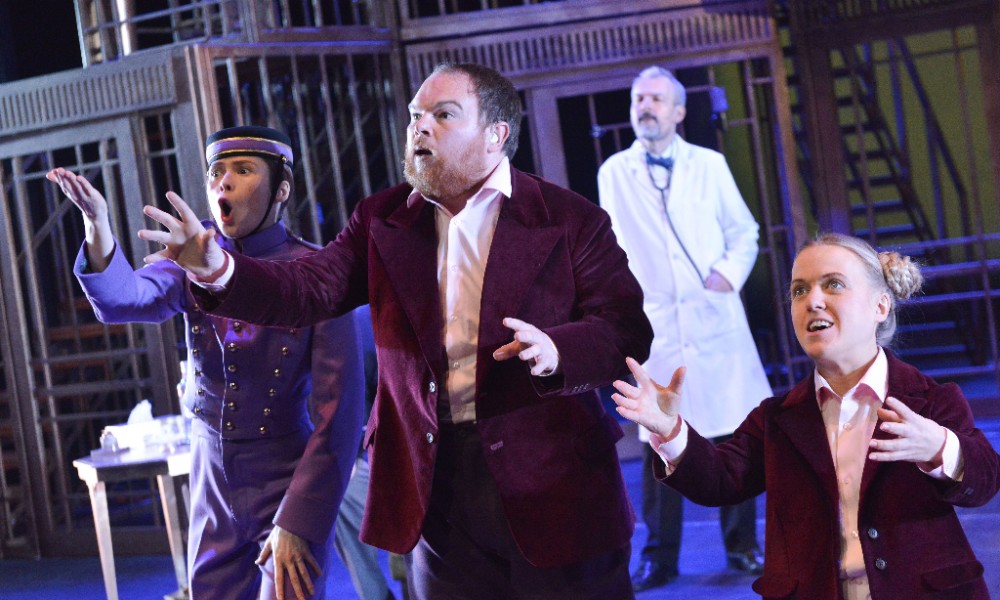 The charming Theatre Royal Stratford East has presented a delightful adaptation of the celebrated moral satire, The Government Inspector, written by Nikolai Gogol – and with innovative use of audio description, captioning and British Sign Language, the play is accessible to all.
What sets the production apart from others is how these means of accessibility have been creatively integrated into the show. The screens displaying captions blend in effectively with the set and signers and audio describers are bonafide members of the cast who add tremendously to the comedic dialogues taking place on stage.
As well as the creative direction, the driving force behind this lively and amusing snippet of Russian satire is the talented and passionate cast. Every single character has the audience in stitches throughout with funny one-liners, ingenious signing and a dash of slapstick humour. The actors and actresses capture viewers' attention from the word "go", and deliver highly entertaining performances for the duration of a production of over two hours.
The play itself is a hilarious yet intense look at different areas of Russian society in the 1800s. The news that a government inspector is due to arrive in a small Russian town sends its bureaucrats into a panicked frenzy, particularly its eccentric mayor. The mayor's fearful response to the news is well-founded as he has been somewhat lacking in his official duties. Then, with one simple case of mistaken identity, matters in this captivating satire start to spiral out of control, exposing the hypocrisy and corruption at the heart of the town.
The show is at Theatre Royal Stratford East until 28th May, after which it will tour locations in Liverpool and Sheffield. While it's in the big city, be sure to buy your ticket.
Laura Ewing
The Government Inspector is on at Theatre Royal from 18th until 28th May 2016, for further information or to book visit here.
Watch a preview of the production here: