Culture
Theatre
<!— One of actual post titles —> The Last Word Festival: The Spinning Wheel at the Roundhouse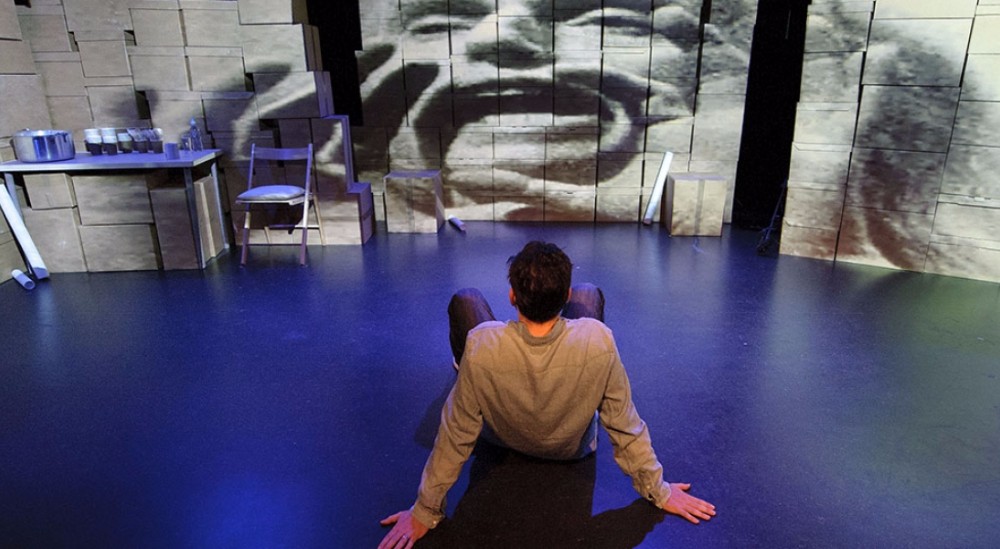 Unfinished Business' The Spinning Wheel is both a warming and an affectionate experience, as audiences are greeted with warm soup and smiles from Baba Israel, an exceptionally friendly and approachable character and the son of the late, great Steve Ben Israel, member of the anarchic Living Theatre. 
Baba Israel takes up his father's legacy in The Spinning Wheel, both an homage to the man himself as well as a deep, satirical and universal look at the socio-economic system. Israel's amusing yet thought-provoking journey through his childhood is interspersed with snippets of his father's past performances, and together they deliver a message that spans generations: "The world is fucked".
It is an interesting, experimental look at the effects of gentrification and the flaws of the American system, but these ideas are easily relatable as they apply equally here in Britain. At times, the performance is extremely immersive, captivating the general audience with it's nihilistic ideals and rebellious attitudes towards capitalism and the elite but, this being said, the performance is sometimes hard to follow. 
The heady mix of different styles and sounds, although artistic, often boggles the mind and leaves viewers feeling lost in the midst of a thick, colourful fog. It's as though Israel has tried to cover too much ground, with an overbearing reliance on counter-cultural cliché resulting in the focus of the piece drifting further from its desired outcome and inadvertently leaving the audience feeling alienated.
Both Israel and Yako 440's enthusiasm and fervent passion to create a poetic safe space in the final episode of the performance is admirable at the best of times, but unfortunately this relies solely on an interactive and engaging audience that is often hard to predict.
Baba Israel is certainly a talented and culturally well-versed preacher, and The Spinning Wheel is altogether an interesting and compelling production.
Chloe Sizer
The Spinning Wheel is on at the Roundhouse as part of the Last Word Festival from 3rd until 5th June 2016, for further information or to book visit here.
Watch a trailer for the performance here: