Feature of the week
<!— One of actual post titles —> Four sequels of 2016 that didn't quite live up to their originals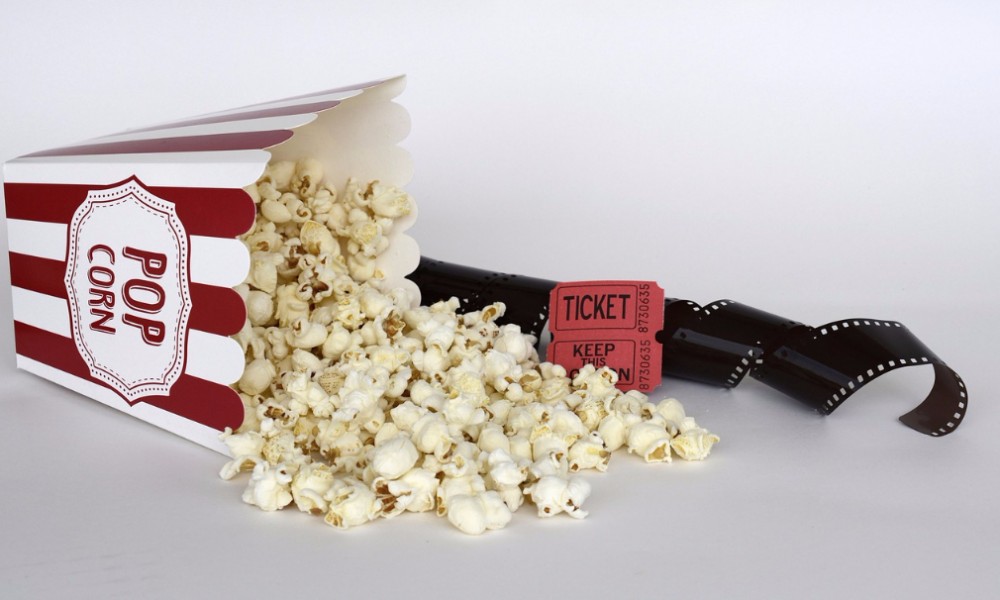 Every year movie-goers get more than their fair share of sequels. Some sequels are hits, and others are misses – but 2016 has seen three particularly interesting entries that had a lot of hopes riding on them in the form of London Has Fallen, X-Men: Apocalypse, Alice Through the Looking Glass, and Zoolander 2.
Zoolander 2
When the first Zoolander came out way back in 2001, it quickly became a cult classic. Featuring Ben Stiller as the "ridiculously good looking" fashion model Derek Zoolander, and Owen Wilson as his rival Hansel, it may not have had the most compelling plot but was incredibly funny. 15 years on, Zoolander 2 hoped to recapture that spirit by taking the original cast and adding other recognisable names into the mix. With Penelope Cruz, Benedict Cumberbatch, Will Ferrell and Milla Jovovich all on board, as well as cameo appearances by several other celebrities, it looked promising and certainly had a lot of fans excited about it.
Sadly, Zoolander 2 didn't quite hit the right note. It relied heavily on gags from the original, and often seemed flat in the process. While there are a few laughs to be had, the overwhelming verdict from fans and critics alike was damning, making it likely to be Derek Zoolander's final appearance.
London Has Fallen
In Olympus Has Fallen, Mike Banning (played by Gerard Butler) was a disgraced secret service agent who found himself in the thick of things when the White House was attacked by terrorists, and ended up rescuing the President. He returns in the sequel (unsurprisingly set in London) as he attempts to thwart an assassination plot of all the world's leaders.
While London Has Fallen has done decently for itself overall, it still isn't quite as good as the original. A big part of the first film was the character of Mike Banning himself and his redemption story from a disgraced agent to national hero. In the sequel, however, he is a successful agent trading jabs with the President, and his character is pretty much a constant throughout.
That being said, the appeal of both movies is largely in the action, which London Has Fallen does pull off quite well. It raises the stakes considerably with the terrorists attacking an entire city to assassinate the world's leaders and, while that it may not have the most realistic plotline, it certainly does make for a lot of entertaining action sequences.
Essentially, London Has Fallen plays off the action-film status of its predecessor, and does so reasonably at times. As a result of that it never really surpasses (or even equals) the original, but is satisfactory enough not to ire too many fans.
Alice Through the Looking Glass
When Tim Burton's Alice in Wonderland was released in 2010 it really did strike a chord. Featuring large helpings of Burton at his zaniest, the star-studded cast alone (including Johnny Depp, Mia Wasikowska, Anne Hathaway, Helena Bonham Carter, Stephen Fry and Alan Rickman) took the audience to a colourful spectacle. The recent sequel actually does the same – most of the original cast are present and accounted for, and the weird yet fitting creative direction is still as madcap as ever. Unfortunately, while it is entertaining to a certain point, the fact that it is just "more of the same" and never really seems to go anywhere does cause it to stumble
In terms of direction alone, Alice Through the Looking Glass is spot on, but that isn't enough. Frankly speaking, it actually works against the film at some points where the visual effects and wizardry seem to be trying just a little bit too hard to recreate the magic of the original, or perhaps even exceed it.
Overall, however, it seems set to do decently, though it is unlikely to match the box office success of its predecessor. That, coupled with the fact that the cast makes it an expensive undertaking to produce a sequel, makes it likely to be Alice's final adventure in Wonderland – at least for now.
X-Men: Apocalypse
Some of the X-Men movies have been good, some have been bad, and X-Men: Apocalypse lands somewhere in the middle. It has the misfortune of arriving on the heels of both X-Men: First Class and X-Men: Days of Future Past, both of which were great movies, and it doesn't quite live up to them.
Unlike most sequels that attempt to go the safe route and just serve up more of the same, X-Men: Apocalypse's problem is that it attempts to do much more than its predecessors, and trips itself up at some points. While expanding into a much larger cast of characters and featuring an expansive storyline sounds exciting on the surface, it is to the detriment of the movie as a whole. Because of how it is set up, very little character development actually happens, which makes the newer characters seem flat and one-dimensional.
Still, X-Men: Apocalypse is entertaining to watch, and fans of the franchise will undoubtedly be pleased by some its iconic moments. In fact out of all the sequels this year it is likely to end up one of the more successful ones – despite not quite capturing the highs of its predecessors.
Make no mistake there have been other sequels this year, but these are four of note, shot and produced amid great expectations, that fell tantalisingly shy of a positive result. For the remainder of 2016 there are still quite a number of interesting sequels on the cards. Whether or not these manage to equal or even surpass the original movies remains to be seen – hopefully quite a few of them will.
The editorial unit