Culture
Theatre
<!— One of actual post titles —> Queens of Syria at the Young Vic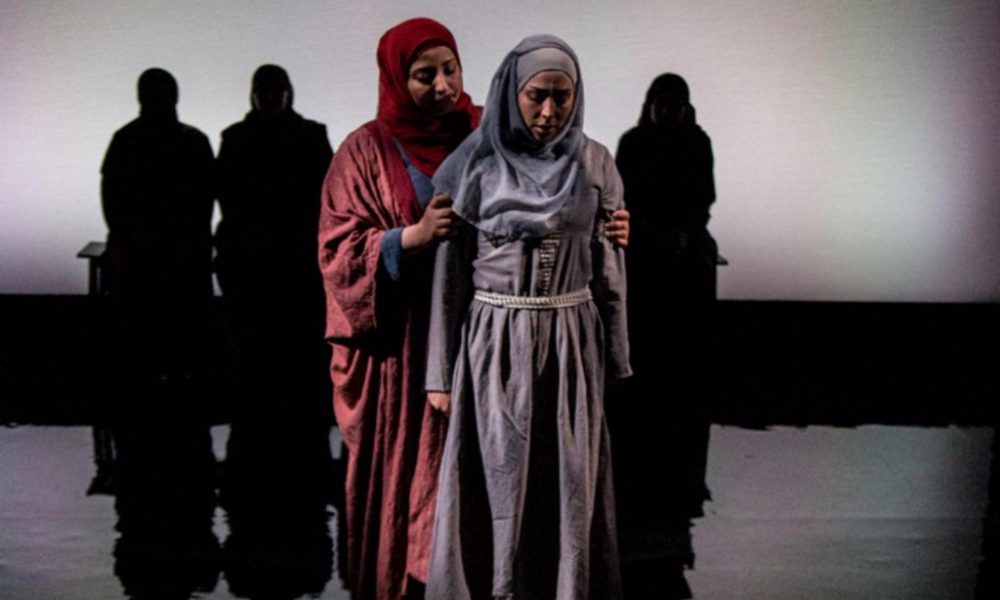 The 13 protagonists in Queens of Syria have never acted before this experience, but there are no better performers to represent The Trojan Women in a modern retelling of the story. As Syrians continue to find themselves displaced and living in refugee limbos abroad, few are able to empathise with the queens of Euripides' classic tale as these women from Syria can. They bring pathos and relevance to the feelings of loss, resilience and attachment to the land that often seems remote to a modern audience.
One by one, the performers share their personal tales. Some relate the affecting moments of their escape from Syria, others reminisce of happier times and describe the unique scents, tastes and sensations they associate with their country. A younger girl speaks of discovering the internet and believing it to be a haven of free speech and truth, only to find countless misleading reports, prejudiced comments and lies about her land and her people. At times a wave of anger arises and the tone becomes accusatory: "What right do you have to come into our country and kill?" cries one of the women.
The power of the piece lies not so much in the performances themselves but rather in the authenticity of the actresses' feelings and the tangible emotional intensity they transmit. In between stories, their voices come together as the Chorus, and when they chant in unison their strength is even more palpable. The set is bare apart from side benches that they sit on while listening to each other's accounts. A few props are used, mainly representing the random objects that they brought from Syria for their sentimental value.
Some of the actresses perform in English, but the majority tell their stories in Arabic with surtitles accompanying the monologues. Stories of weddings, childbirth, family gatherings, loss, separation, or light-hearted walks in the rain merge as one powerful, shared picture that gives a defined shape to their experience in all its melancholic shades. The beauty of the project is that it brings a UK audience face to face with the people behind a crisis that is so widely discussed, but rarely considered from an intimate, humane angle.
From a strictly theatrical perspective, perhaps this is not the most sophisticated of productions, but the intensity of the overall atmosphere, and the huge importance of what the project represents, makes Queens of Syria an enormously valuable and impactful piece of theatre.
Mersa Auda
Photo: Vanja Karas
Queens of Syria is on at the Young Vic from 5th until 9th July 2016 and ends its UK tour at the New London Theatre on 24th July 2016. Book your tickets here.
For further information about the tour visit here.
Watch the trailer for Queens of Syria here: