Culture
Cinema
Movie reviews
<!— One of actual post titles —> War Dogs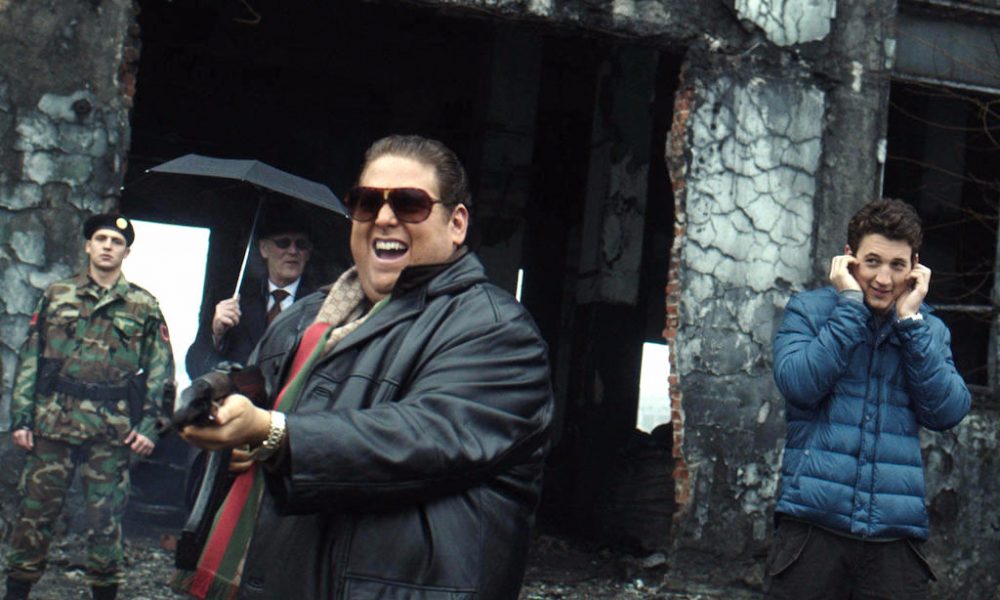 In 2007, the Bush administration was struggling to prop up democratic regimes in Iraq and Afghanistan amidst ongoing wars in both countries. Back on US soil, Efraim Diveroli and David Packouz, two twenty-something stoners, used this uncertainty to make their big break: landing a 300-million-dollar deal with the Pentagon to supply weapons for US troops fighting overseas, one of the largest arms-exporting contracts in recent American history. Based on this true story, War Dogs is a semi-biographical war comedy from director and co-writer Todd Phillips (best known for The Hangover series). His screenplay brings Diveroli (Jonah Hill) and Packouz's (Miles Teller) tale to the big screen in an adaptation that plays out like The Wolf of Wall Street, had Scorsese's epic focused on a war-profiteering-turned-legitimate business model.
With such an incredulous story – described thoroughly in the Rolling Stone article Arms and the Dudes – as inspiration, Phillips has a rich vein of material to mine. As such, he wastes little time with exposition: Packouz is introduced as an aimless stoner, content to get by as a masseuse until his girlfriend Iz (Ana de Armas) announces her pregnancy. Conveniently, Packouz is then reunited with childhood friend and bad influence Diveroli, who sucks him into the world of shady – but legitimate – arms deals on behalf of the US government.
With the setup out of the way, the rest of War Dogs is an exciting and hilarious romp that takes audiences through the rise and fall of the two protagonists. Told from Packouz's perspective, we see the construction of an impressive house of cards as Diveroli's ego lands them in bed with fixers, mobsters and international arms dealers in the pursuit of a huge contract. Unsurprisingly, the whole thing comes crashing down around them, but this foregone conclusion is secondary to the spectacular manner in which they get there. 
Compelling story aside, Hill steals the show throughout the film; his presence on screen is hard to ignore, and he pours energy into the fickle, greedy and larger-than-life character of Diveroli. Noticeably hitting his stride in recent years, Hill's performance in this picture is another winning one, which makes up for Miles Teller's comparatively bland presence. Between Hill's impeccably sleazy performance and a catchy screenplay, War Dogs is a summer hit that will have audiences inexplicably rooting for its complicit protagonists.
Thomas Davidson
War Dogs is released nationwide on 26th August 2016.
Watch the trailer for War Dogs here: