Culture
Cinema
Movie reviews
<!— One of actual post titles —> Asterix: The Mansions of the Gods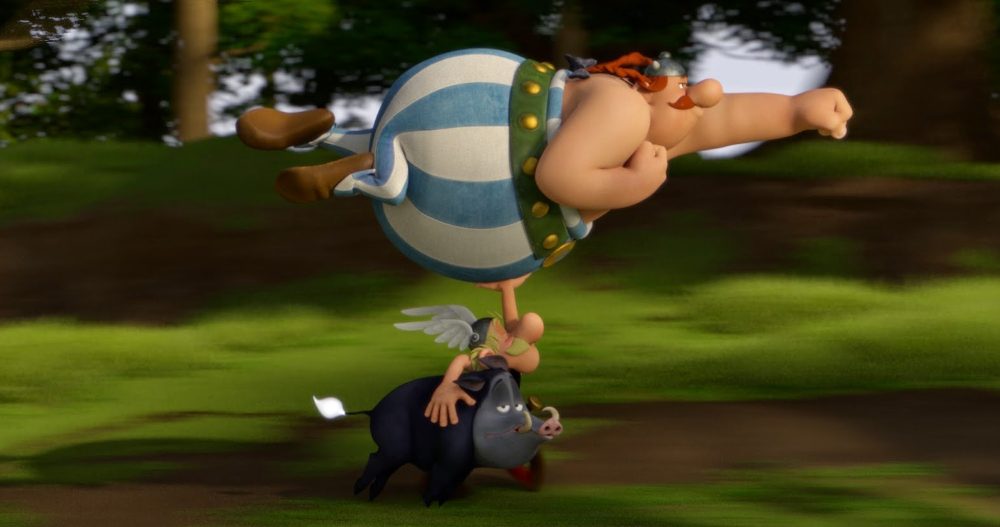 The ninth in the series of the Asterix animated features, derived from the original comic book by Rene Goscinny and Albert Udero, the French-Belgian film Asterix: The Mansions of the Gods, directed by Louis Clichy and Alexandre Astier, opens in the UK this month.
As usual, the rebellious Gauls try to resist attempts by the Romans to invade their land in Brittany, France, with the help of a magic potion, made by the druid Getafix, which gives them super human strength. In The Mansions of the Gods, attempting to invade Brittany for property development, the wily Caesar (Jim Broadbent) and his followers use PR tactics to seduce the Gauls with the lure of a luxury Roman lifestyle. As they scheme to ravage their forests in France and build luxury condominiums there, Asterix (Jack Whitehall) and the portly Obelix (Nick Frost) seek ways to thwart them. The theme is fittingly environmental as these beloved Gallic heroes fight to save their forests from the encroaching Roman loggers.
With 3D computer animation, the colourful visuals pop out; apart from the depictions of the classic cartoon characters, they are nearly realistic. Portrayals of the Asterix crew itself are fairly true to the original comic book in both graphics and script. The storyline is very entertaining, the pace and timing of the jokes are well conceived – with lines such as "Veni vidi… Well, you can't vici them all." – and the characters are quite hilarious: Caesar, always looking either bored or sinister, is dastardly but quite ridiculous, and the others are all very individual and witty. Humorous tongue-in-cheek notes to our consumerist society are many, such as a Roman arena show called "Who Wants to Be a Gladiator".
With a well-constructed screenplay, a fun plot, clever dialogue and compelling animated visuals, Asterix: The Mansions of the Gods is worthy entertainment for children and adults.
Catherine Sedgwick
Asterix: The Mansions of the Gods is released nationwide on 19th August 2016.
Watch the trailer for Asterix: The Mansions of the Gods here: