Culture
Cinema
Movie reviews
<!— One of actual post titles —> The Purge: Election Year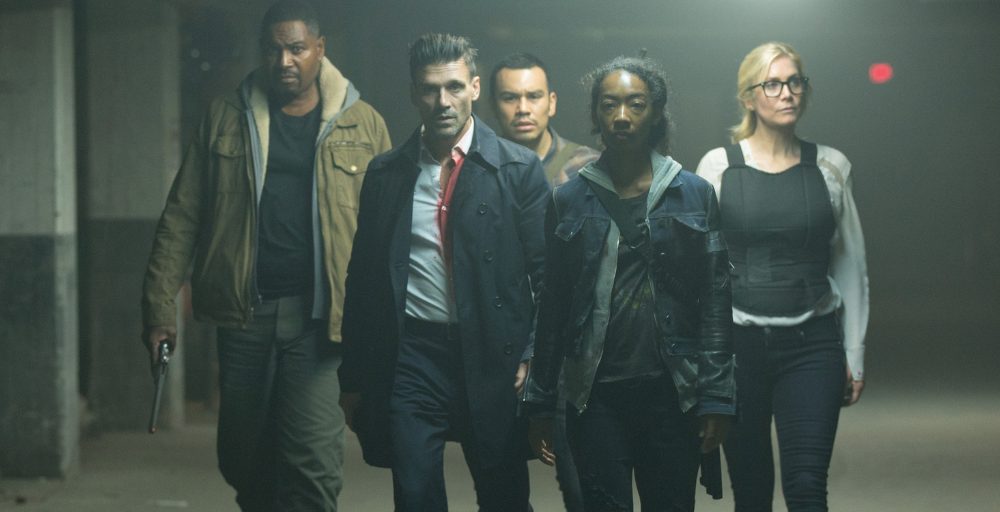 The Purge: Election Year is the latest film in the The Purge series by writer and director James DeMonaco. It is a continuation of the familiar storyline in which we follow a dystopian future USA where innocent lives are taken for the betterment of the economy during a gory 12-hour period.
However, years of this horrid practice inspired an anti-purge sentiment led by presidential candidate Charlie Roan (Elizabeth Mitchell). Under threat from her political opponent, she is helped by head of security Leo Barnes (Frank Grillo), known from the previous film. Alongside a kind-hearted convenience store owner and his assistant they must escape the annual purge.
The happenings in DeMonaco's latest feature are familiar to the horror genre. Our characters are seen fleeing for their lives and the audience is gratuitously confronted with violent details – though this movie is somewhat mellow in that particular aspect. The film certainly does not possess the suspense and gruelling apprehension Hostel does, but this is perhaps because its purpose seems to be social commentary. Laughs, however, are guaranteed because of the often dry and self-referential jokes.
Satire is also abundant. The Purge: Election Year absolutely scorns the delusional beliefs of the NFFA and their hypocrisy. Self-righteously believing in a murderous God, they accuse those who are against purging of sin. This is particularly obvious during a scene in church where holy water is used to cleanse the murder tools.
The acting is mostly notable for its utter bestiality, which is befitting of a movie wherein a society that dares call itself civilised exhibits such primal behaviour. Despite the fact that this is fiction, it is alarming to see how humanity can descend to that and it makes you wonder if we could ever become so diluted. Roman civilisation too loved its sanguinary entertainment: the majority of the audience probably disagrees, but they were also satisfied to see the evil-doers die, which is essentially the same thing.
The world in The Purge: Election Year is one characterised by brutality, but altruism has not completely gone, which is a hopeful thing for a probable sequel.
Kim Varod
The Purge: Election Year is released nationwide on 26th August 2016.
Watch the trailer for The Purge: Election Year here: